It is well known that hands should be washed, and the more often, the better. It is especially important to monitor the hygiene of the hands of children, because they love to touch everything, touch it, and then taste it. But what is the consequence of non-compliance with these rules?
The viruses that cause these diseases are found in huge amounts in saliva and sputum. Just imagine, during one sneezing, several hundred pathogens that live in the air for about 4 hours, and up to two weeks in the dust get into the external environment!
Thus, in public places you can easily pick up diseases such as influenza and viral bronchitis, for example.
I already wrote a detailed topic about this disease. Often the cause may be the contact of dirty hands with the eyes – an infection (virus or bacterium) gets on the mucous membrane and its inflammation begins.
Due to the abundance of street and domestic animals that meet their needs anywhere, including in playgrounds, it is quite easy to bring the eggs of worms into the body with the help of the same dirty hands.
Therefore, it is forbidden for children to eat sand, take all possible sandbox accessories into their mouths, contact animals and minimize meals on the street. If you can not wash your hands, you can use a special antiseptic.
They are especially numerous in the summer. A favorable environment for enteroviruses is wet, so it is often quite simple to swim with unwashed hands after bathing in a pond (or water park). For this reason, even after swimming in the sea, you should rinse your hands with plain clean water.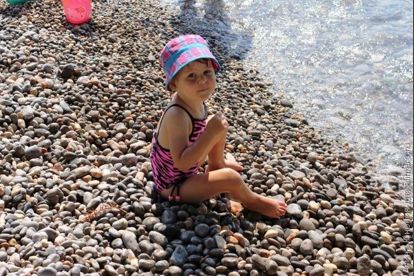 Hepatitis A (Botkin's disease, jaundice)
Since school times I remember how the teacher constantly told us that Botkin's disease was a disease of dirty hands. This is an infectious disease, based on liver cell damage. Most cases of infection occur precisely because of poor hygiene.
This procedure should be brought to the level of automatism, for me personally, for example, it is even unpleasant to be with unwashed hands and I wash them quite often, even after I open the entrance doors, for example (the keys, elevator and intercom buttons are home to many microorganisms ).
So, you should roll up your sleeves higher (in kindergarten, your daughter was taught to wash her hands), wet her hands, lather until foam appears, carefully rub each other and wash off the foam with plenty of water.
Show your child by example that you also follow the rules of hand hygiene. Tell what the non-observance of these rules is fraught with – in the preschool years, children already more or less understand what diseases, microbes and viruses are.
The assistant can be a beautiful soap – the daughter gladly uses her own homemade soap in the form of various animals with different flavors.