Each mother chooses a parenting style for her baby. You can be strict, but fair, you can be kind and forgiving. When my daughter was born, I also faced such a choice.
Parenting styles
Any of the styles of education (authoritarian, democratic or permissive) has its supporters. They confidently and convincingly praise his dignity. I decided to choose a middle ground.
Forgiveness, adopted in Japanese culture, when everything is possible for children under three years old, does not suit us. I think it will be easier for my daughter if she knows the limits of what is permitted from an early age. Then in this framework, it will act confidently.
In the first year of life, the daughter knew that it was impossible to bite and fight. With age, the number of rules increased.
My husband and I initially agreed that we would be united in our demands. Even if we have contradictions, we do not solve them in the presence of a daughter. We decided that if not – then it is forever.
For example, you can eat one candy at a time. This rule applies both on weekdays and on weekends, at home and away, with mom, with dad and when they do not see. Baby calmly refers to this. And if candy rain fell from the sky, then it eats one, and puts excess in its pocket.
We don't have to remind about this rule for a long time, she knows it herself.
The list can not be big, but mandatory.
You can not hurt other people.
You can not do what is dangerous to health.
You can not leave behind a scattered toys.
With some items you have to help, for example, to collect toys together.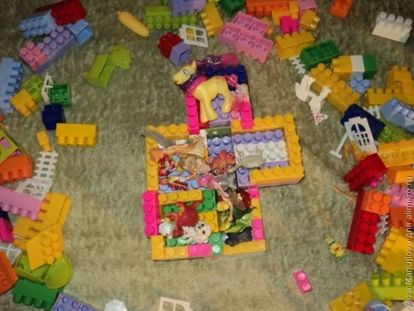 Compliance with discipline, we seek contracts. If it is to blame, we explain what the error is and how to act. After the baby apologized – immediately forgive.
We do not put a daughter in a corner. She saw that they were doing this in the kindergarten and was very afraid of it. Sometimes we sit on the sofa, think about your behavior. We do not apply physical punishment.
In order to achieve discipline, the baby must understand that they love him in any situation. They are angry not at the child, but at his bad behavior. We try to make our daughter understand this.