The child went into the garden, now he is without mom all day. But recently you were always together. It is difficult for you, it is difficult for the baby. But if an adult is able to cope with emotions, then for a child such changes can become a real tragedy.
Signs by which you can determine that the baby is suffering


They can be obvious, as I do not want crying and crying in kindergarten! Or hidden. My daughter, of course, and screamed in the morning, and also began to bite her nails, and still gnaws.
Such manifestations as unexpected aggressiveness in behavior, tearfulness, uncontrollability are possible, or the child begins to demand increased attention to himself, hangs on his neck, sits on his lap all his spare time.
How to cope?


Talking, explaining, one by one, as a broken record to tell the child that your mother will come back and take you home, that it's interesting in the kindergarten, fun to play with children, kindergarten is your job, as in adults, etc.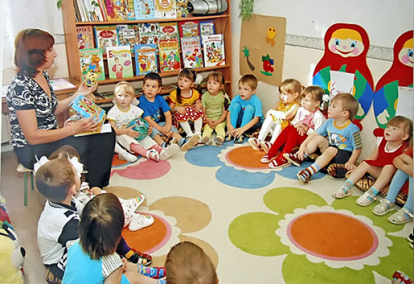 Ask how the day went. You can do this on the way home, you can sit down at home together, take the child on your knees and quietly whisper and cuddle.
All the time to devote the baby – evening, weekend. Of course, working mothers want to relax in the evening, or do housework, but in the first week of adaptation the child's priority should be.
Moreover, he himself will be very tired and fall asleep earlier than usual, so you won't be left without personal time.
Praise for crafts, drawings, learned songs and poems, praise enthusiastically and in the manner of what a good fellow you are, how well you study in a kindergarten, have already learned a lot, how good it is to go to kindergarten!
Less to miss. Sometimes I felt sorry for my daughter, especially in cool rainy weather, when it was especially pitiful to drag a crying child to the garden and decided to skip one day.
But in the end it turned out only worse, my daughter felt weakness and the next morning she sobbed even louder.
Everything passes, and my princess began to go to the kindergarten with pleasure, I hope that the transition to a new institution to new teachers and children will be held gently and painlessly.