It's no secret that every mother wants her child to be the most in everything. This is especially true of creativity. You did not notice how many discussions are conducted on playgrounds on this topic? And my one and a half blinded bunny! And my year already gets into the tonality! Come on, my oil paints reproductions of Petrov-Vodkin!
Partly guided by the desire not to be worse than others, parents from an early age try to develop creative abilities in their children in various ways.
I began to try to study with my daughter after her one year old. However, to my disappointment, her finger paints, felt-tip pens and plasticine did not interest her. Rather, they were interested, but only in zeal to taste it all, no more.
A girlfriend, whose daughter is the same age, shared stories about how they walk into the forest, collect cones, and her child decorates them with a brush in gold and silver color by herself! By that time, mine (a year and a half) could only dig a hole in the snow for these cones.
After two years, we have a sharp interest in books and songs. I read books, the daughter regularly memorized texts (and prose, and poems). Because of my musical education and piano, I tried to develop a love of singing. I do not know if there are two-year-olds with absolute pitch, but my girlfriend is clearly not one of them.
By the way, an important detail is the left-handed daughter. Among my relatives and friends there is no one like her, therefore, I could not even show her how to properly hold scissors, a brush and a pencil!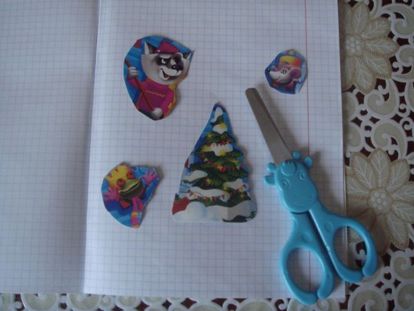 In 2.3, we started a kindergarten, thanks to which a love for creativity began to appear more or less. The daughter proudly demonstrated, though simple, but her own crafts – drawings, plasticine figurines, images of handprints, etc.
However, until now (she is already 3.5) she still does not burn with ideas to create. At home, we always have access to paint, plasticine, scissors, paper, felt-tip pens, hand-painted stencils. But she is more interested in role-playing games with dolls, games of a doctor, a teacher, a shop.
The exception is stickers. In our office supply stores, special sets are sold, apparently for scrapbooking – flowers, leaves, hearts, snowflakes, animals, trees, etc. From them you can create scenes on paper. It is very convenient that there is no need to use glue.
Recently, I bought a sample for creativity. A card made of sand. Of course, it's difficult to make her own child, but with joint efforts we did very well. Offer your children, maybe they will like it!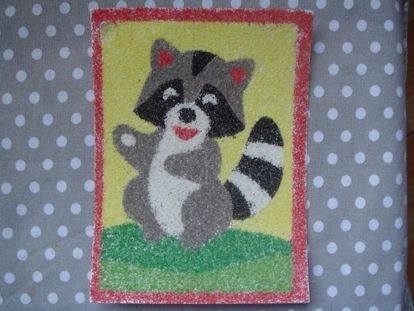 Although, if soap making can be attributed to creativity, then we have another favorite activity. Later I will write a detailed topic about this. My daughter likes to choose forms for soap, especially since there are a lot of interesting things for little girls – forms in the form of cats and hearts, bright dyes, sparkles, and fragrances.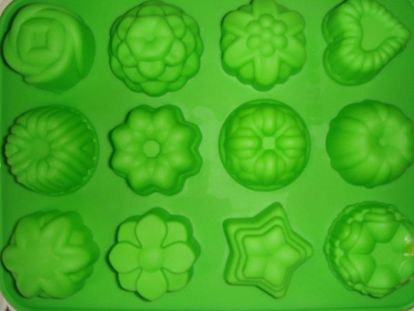 We were at several master classes, where kids made cars from paralon sponges, paper lanterns, etc. Yes, the daughter says that she liked it, but when I invite her to attend the lesson again, she refuses: let's go for a walk.
And I decided to keep up with the child. If she really is more interested in sledding, playing with friends than sitting and creating, let it be her individual feature. But, for example, the son of my girlfriend (4 years) often refuses to go out because he wants to draw.
All children are different, and, of course, if your child has an obvious craving for creativity, then this must be maintained. Fortunately, now even pictures for decorating can be printed from the Internet, not to mention the manuals on the technique of performing various handicrafts.
And what kinds of creativity are popular with your kids?