The motor activity of the body. This is – motor skills. All parents know that it is necessary to develop it in a child from birth. For well-coordinated movements requires the coordinated work of the whole organism. Therefore, it is so important for development.
If in simple words: for a child to climb a hill, his brain must give a message to the action, his eyes evaluate the object and the distance to him, his hands would hold, his legs would rise and all this at the same time.
Motorics must be developed. I was very concerned about this issue when I read several articles on this topic and realized that it was impossible to overdo it.
Development of major motor skills
Major motor skills are the ability of a child to run, jump, maintain balance, in general, move in space. No matter how active the child may be, exercises for the development of his physical activity will not harm. So I choose for myself suitable exercises and – go ahead! I chose exercises for us with my son, which, for the most part, can be performed on a walk. After all, summer begins and you want to spend more time outdoors.
1. Walking on the curb or log. Exercise on balance. Son has long loved to walk on the curb. It is time for us to rise higher.
2. Parenting (this is to dad). This exercise will help strengthen and develop muscles (and the benefits will be for both :)), will teach the child not to be afraid of heights and maintain balance. And the son loves to climb the father: he holds his hands and walks right on his shoulders. And informs everyone that he is high. By the way, really, not so afraid of heights as it was at first.
3. Jumping. We jump from any hills, holding hands and just on a flat surface. In the village for this purpose we use the cut down of the tree.
4. Ball games. There is no limit to perfection, we continue to train in this matter: we throw in our hands and in the ring, we catch and kick the ball with our foot.
5. Running. To avoid asphalt disease, we try to run along paths or grass. And even bruises and abrasions have no place on his knees.
6. Sit down from a prone position. This exercise should be done at home. My son and I make it together.
7. Climbing the wall bars. Since the son today almost came up from the stairs on the hill, I think he should practice in this matter. To know how to get down from the ladder back to front. If someone has a children's sports center at home, then that's great! We have not yet. We train on the playground.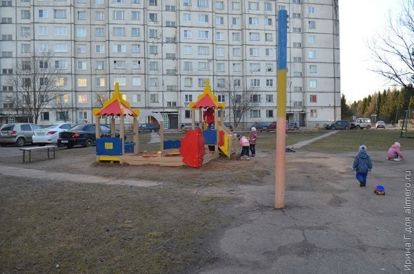 Fine motor skills


Fine motor skills are the ability to perform precise movements with your fingers. Scientists directly associate it with the development of the child's speech. In two years it is necessary to continue to develop the child in this direction.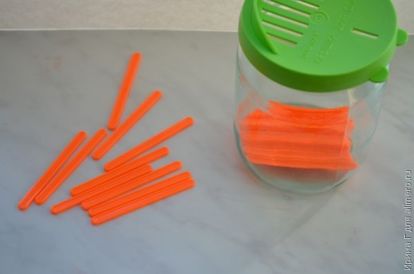 1. We play with croup.
2. Shift the buttons.
3. We play counting sticks.
4. Putting puzzles.
5. Straighten and smooth various rags on the surface.
6. Putting pebbles.
What do you need from parents


Everything that a child does, somehow develops it. And our tasks:
1. To help. For example, the son of one puzzles will not collect, it is necessary that someone sat down next to him.
2. Do not interfere. It happens there is no time to wait when he there will cope with a fastener or, at last, will straighten a sheet on a bed. But – you need to be patient. Or do not want him to get his hands dirty, picking up stones from the ground. You just need to ensure that dirty hands do not get into your mouth. Moreover, in two years the child can already understand this himself.
3. To control. Sometimes you do not want to give your son small objects or it is scary that he will fall. In such cases, be sure to be around and monitor the child.
As you can see, not so much.