Mom, I do not want to see a dentist! I'm afraid, I'm afraid … What mother did not hear these words? So I listened to my daughter's nagging, practically dragging her hand towards the dental clinic. The only thought that was spinning in my head was how to make her open her mouth? To survive another night with a toothache, it was not even going.
Why are children afraid of dentists?
At the same time, I wondered where the baby had such a fear of the doctor, whom she had never had before? After analyzing the situation, I came to the conclusion that to a greater extent I was to blame for her fears. Inadvertently dropped phrase in a conversation with a friend, out of place seen the plot on TV …
And voila! The child develops a subconscious fear of the dentist. But now how to correct your mistake? On the move, I began to compose for Ksyusha a fairy tale about her teeth, which perform very important work in her mouth. The baby, having become interested in a fairy tale, for some time was silent.
How we got rid of fear
In the meantime, we inexorably approached the doors of the clinic. I continued my tale, telling me that small worms sometimes get into the mouth with food, which decide to settle there by making a house out of a tooth.
Ksyusha was indignant to rebel Worm in my mouth? I pushed her, saying that there would be a hole in the tooth, and it would hurt. My daughter's eyes instantly became wet, but I hurried to calm her down, saying that the dentist would very quickly pull out the worm and close the hole.
But you do not want to go to the doctor … So, let's not go – I decided to play on the childish spirit of contradiction. And I was not mistaken – Ksyusha's hand pulled me towards the entrance to the clinic.
Choosing a dentist

I must say that I chose the doctor very meticulously in advance. After all, it is on whether he will find mutual understanding with the child that Ksyushin's relations with dentists in general will depend on in the future. Fortunately, the doctor met my expectations, and Ksyusha left the office contentedly, with a seal on a sore tooth.
By the way, during the treatment, the doctor played up to me and told me that the worms are very afraid of toothpaste and brush. And immediately after leaving the doctor, we went to the pharmacy for a new toothbrush for Ksyusha. And our next trip to the doctor was not accompanied by either fear or whims.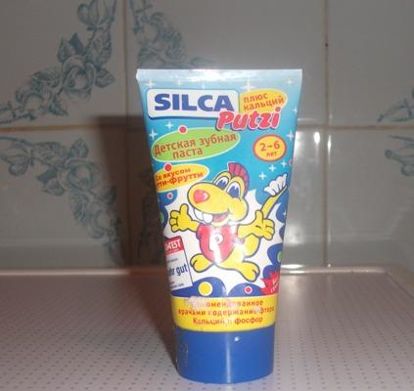 Our way of getting rid of the fear of a dentist has helped more than one of my friends. I hope he will help your kids.