Most children by the second year of life or a few months later are amazed by their explosion of speech development. In the first two years of life, the baby as it creates the world and collects information.
But by two years the child is ready to participate more actively in the life around him – during this period the muscles of the speech apparatus and brain cells are already quite developed for the child to express his thoughts with words.
Unfortunately, sometimes speech development is late. My eldest daughter is 2 years and 7 months old, she repeats the words when talking to her, but speaks little herself, and mostly with separate words or phrases of two words. I began to worry and went to the doctor.
I was told that there were no deviations, all children develop differently. What are the reasons for our speech delay? I began to study the special literature, I learned a lot of new things.

Weak muscle tone of the face, or undeveloped muscles of the mouth
If a baby breathes through his mouth, speaks little and indistinctly, has increased salivation or often drops food from his mouth during meals – this may indicate that the child has insufficiently developed muscles of the lips and mouth. This can occur when the baby is weaned early.
Then you can strengthen the muscles of the mouth with simple exercises: playing, whistling and blowing with the child (use soap bubbles, whistles, pipes, you can just blow on the feather); suck (offer as much as possible to the child to drink juice through a straw); imitation of sounds (you can reproduce sounds of a train, a bell, a siren, and also various birds and animals with a baby).
We do not seem to have problems with the muscles, but, nevertheless, I believe, their strengthening will not be superfluous. We bought several whistles, various pipes and soap bubbles.

Incomplete concentration of auditory attention
Such children do not understand long phrases or hear background noises. It is necessary more often to focus their attention on each word and sound.
It is important to read a lot of books already familiar to the kid. At times, replace the words with synonyms familiar to your child in the text with other, funny, unexpected words for him and attract his attention to this joke.
I put my daughter in front of me several times a day and ask me to repeat after me. I say simple words, clearly and in syllables, she repeats. Bought a talking alphabet, which my daughter loved.

Hearing problems
Inadequate hearing affects primarily the mental development of the baby. Unfortunately, parents usually notice such problems in babies too late.
But there are some signs, depending on the age of the baby, which will help him to understand if he is doing well with hearing:
– Only born children should shudder when clapping their hands a few meters away from them and calm down when their mother's voice is heard;
– 3-4-month-old babies should smile at her mother's smile and gestures in response
– 7-month-old babies should babble and repeat simple sounds for family members
– children from 7 to 12 months are required to turn the head if they hear familiar sounds, as well as respond to the human speech addressed to him
If you find one or more of these symptoms in your child, you should contact your pediatrician. After all, even unimportant hearing impairments of a child can significantly slow down the development of his speech.
Fortunately, everything is fine with us. But I want my daughter to speak more and more clearly.

Fine motor skills and speech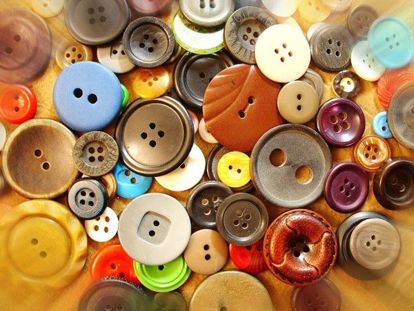 Somehow a pediatrician told me that speech affects the development of fine motor skills. She advised to play more often with small objects, such as buttons, beads. You also need to do finger exercises.
It is necessary to give children plasticine, sculpt figures from the dough, draw with finger paints. But all this must be done under the supervision of adults. At first, the daughter tried to shove the clay in her mouth, and the paints were all over the apartment.

Special games for the development of fine motor skills
We found some games that my girls really like. At the same time, they are useful for development.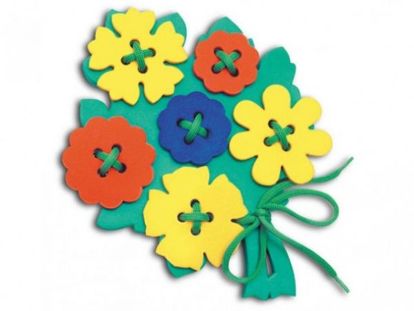 In the shops now you can find a lot of interesting sets for this game. You can take just multi-colored long laces and make the base yourself. For this, small holes are made on a piece of plywood or thick cardboard, the base resembles a sieve. The child himself threading the laces in the holes, as he likes.
And you can buy ready-made bases that are made in the form of animals or fruits. They are very bright and like kids.


Working with scissors is good for child development. It not only develops fine motor skills, but also produces perseverance.
First, my daughter cut the paper as she wanted, now she is learning to cut along the contour. So that she liked this game even more, I bought various figure scissors.

Finger gymnastics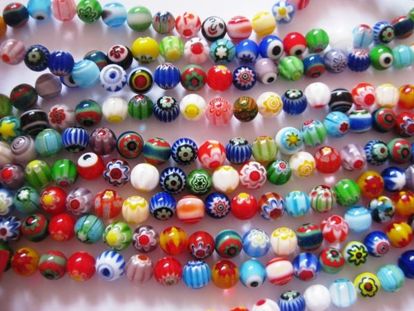 And of course, do not forget about gymnastics for fingers. I give my daughter various beads with which she fiddles, sorts them, lays them out in boxes. I also authorize to tear old magazines, and she tears off torn sheets and throws them at the target.
We also do the easiest exercise. Alternately, bend each finger and pronounce it: One, two, three, four, five – fingers came out for a walk.
Playing and developing my daughter, I know for sure that she will soon begin to say more. Just not time yet. And I think that her vocabulary will be replenished when she goes to kindergarten and will more often communicate with her peers.