Recently, my mother and I had a dispute. She argues that it is not necessary to injure the psyche of the child, talking about death, including relatives. I think it's worth explaining in accessible terms, especially since sooner or later he will still think about it.
Mother's experiences
As an argument, mother cites her own experience of exploring the fact of death. When she was three years her older sister was tragically killed – an accident in kindergarten. He says the funeral remembers so far. I could not understand what was happening, why my sister lies TAM and does not get up, and everyone around is crying. And she herself cried a lot for the company.
But when it came to her mind what had happened, it was a deep shock for her, since she madly loved her sister. And this injury remained with her forever in the form of fear of losing loved ones and absolute helplessness in front of these facts. And the facts continued to appear, because this is life.
The second death caught her older. She was seven years old when her beloved grandfather died. He says, he remembers only how he crossed the threshold of his house, and only then how did he get out. What happened to her inside after she saw his body, she does not remember. They took her out of there because she was just sobbing.
The third tragedy is the death of the father. She was then 18. Not a little girl already, but, apparently, the injury manifested itself. In the morning, her mother woke her up saying that her father died (he died in a dream), that she had to go call a nurse, order a car, go to her relatives … And I sit, look at my clothes and can't figure out how to put it on. For half an hour trying to get dressed.
That's why she tells my daughter about the souls that are always with us, about the stars, which look at us and empathize with us.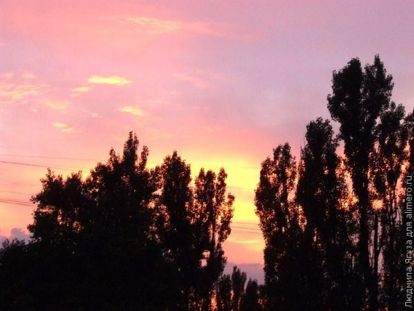 My position
I remember that as a child I suddenly realized that a person, that is, I, too, could die, leave this world irrevocably. Not only are we insanely vulnerable creatures, and there are so many things around that life can be interrupted at any moment!
For me it was a shock, and it is a pity that there was no adult nearby who could calm me down. Therefore, I try to bring my child to this understanding gradually, but without unnecessary mythologization.
We have a picture of the mother's husband, who died two months before the birth of her granddaughter. My daughter sometimes asks who it is and where she is now. Trying to explain how it is – died. And then on the street, using the example of spider bugs crushed by it, I try to convey the further essence of the issue.
I think if she doesn't see the tragedy with her own eyes, but she's trying to realize it all herself, it will be easier for her to accept the fact of death. Moreover, I tell her this is me – in fact, the only person she trusts without limit. But then it is easier for me to explain why it is impossible to lean out of the balcony window and what this can lead to.
Or do I still demand from a five-year-old child more than necessary?