Well, here again. One more day without daytime sleep! But a small child must sleep during the day. At least an hour and a half. Or not necessarily?
Daytime sleep in a child after the first year of life becomes the only, as a rule, well, except for the night, of course. So it was with my daughter. But when I was 1 year and 5 months old, I began to notice that my baby was increasingly reluctant to sleep. Daytime sleep – every other day. Well, I thought, maybe teeth bother, and maybe my daughter is very active and not able to calm down for sleep.
Nevertheless, when there is no daytime sleep, at about 5 pm my daughter has a state close to hysterics, weakness, but somehow it is too late to sleep, and she does not go to bed. And I do not insist. And sometimes, at 7 o'clock in the evening, when the daughter sits on the bed, asks for a bottle of milk, takes cover with a blanket, I myself try to move the dream away. At least an hour and a half. After all, if the child falls asleep at 7 pm, then he can wake up at 4 and 5 am! It happened.
The lack of daytime sleep bothered me and then … and now. I leafed through a lot of literature, was interested in familiar moms. Yes, somehow there is no such problem for moms. Even if the child does not sleep, in the evening children do not suffer from fatigue.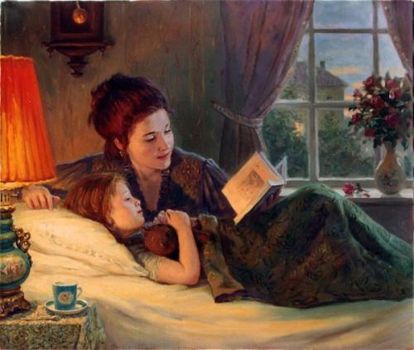 Our wise parents advise to just lie down on the bed so that the body rests. I am doing my best. I am trying to captivate the baby in all possible ways – I read books, tell stories and stories, watch cartoons together, drink warm milk from a bottle, which often helps her daughter to fall asleep.
Now, at 2.5 years old, we continue to use a bottle with a nipple to sleep. It would not be said that it is still harmful, but my daughter does not drink milk otherwise. So it turns out that for a year now, as the whole family, we have been fighting for the baby's sleep. And he is, that is, no.
To ensure a pleasant sleep the child needs to be warmly dressed (so that the arms and legs are not cold), it is better if it is a pajama; close the curtains on the windows, provide silence in the apartment, hide the toys (at least superficially), captivate the baby with pleasant stories, a fairy tale or a lullaby. However, a pleasant relaxing atmosphere only relaxes me and my husband. But no daughter! She wants to frolic, have fun, play toys, go out to see friends …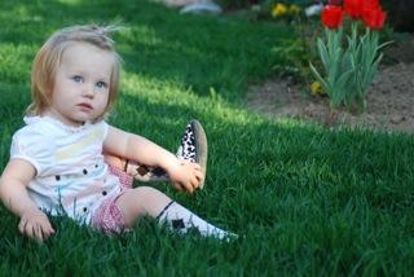 And then, by 5 pm, the baby walks in a state of sleep, beats about the doors and beds that appear on her way, and is depressed.
And most importantly – the child wakes up at 7 am (!), No later. So, wake up at 5 o'clock in the morning so that my daughter could play enough and calmly sleep?
I want to share with you a way to put the child to sleep. I do not know whether everyone will work. But in our case this is the right way if nothing else helps. Biting around the hands of the baby monotonously and gently, we act on her soporific. Invented this way my spouse. At first it was a bit funny. But then, when we checked the action more than once, we were surprised. Apparently, in this case there is an effect on the nerve endings located on the outside of the palm, and the person falls asleep.
And in what ways are you putting your child?