Recently, the role of the regime, and of the kindergarten in the upbringing and development of children, is strongly criticized. They say that a child is a free person, to whom these feedingings of yours according to the schedule and sleep according to the schedule are alien.
Personally, my point of view is that the regime is needed. Otherwise, it will not be a child with a mother, but a mother with a child, which greatly complicates life for everyone. Thus, it is much easier to plan a day, events, household chores.
Our kindergarten opens from 7:30, breakfast from 8:15 to 8:45. So, those who lead the child to the opening, usually feed the baby before going out. We have some gardens with 7. For example, my girlfriend's work day starts at 7:30, and her early discovery was one of the decisive factors in choosing a preschool institution.
According to my observations, most parents bring children to 8-8: 15, apparently, their working day starts at 9-9: 30 (from kindergarten to the city center in 20-30 minutes by any transport).
After breakfast, children have classes. Again, according to the schedule: Monday and Wednesday – physical education, Tuesday and Friday – music, Tuesday and Thursday – dancing.
After class, children often study with a teacher – they draw, mold, and learn the basics of mathematics and grammar.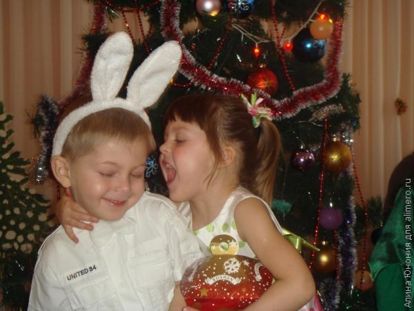 Every 2 months for an additional fee (penny), children take a two-week course of oxygen foams. I remember that we bought these at sea several times, then they didn't like their daughter much. But in the garden for the company eats them with pleasure.
12:15 – 12:45 children have lunch. Of course, if we are at home, then our daughter doesn't have dinner so early, it happens an hour and a half later with us. But the garden and the rise earlier, so by this time the kids already have time to get hungry.
Usually after lunch I take my daughter home. There are several reasons: first, I manage to do all my work and household chores in half a day; secondly, sleep in the garden lasts an hour and a half, and at home my daughter sleeps 2.5-3, which pleases me; thirdly, three times a week she attends gymnastics classes, and it is more convenient for us to leave the house; Fourthly, I can miss her half a day. 🙂
The last meal in the garden is afternoon tea. Dinner is intended only for children who attend a round-the-clock group (yes, and this is what we have – children sleep in the garden, and parents work at night).
If the weather permits, the kids are waiting for the arrival of their parents on the street. In the cold season, they are having fun in the group's premises – usually these are not classes, but team games or chaotic dances under the supervision of a tutor.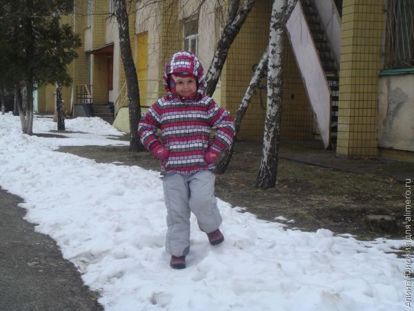 Our garden closes at 18:00. This is a sore subject for working parents, because the working day usually ends just at 18. Exits are looking for different – someone asks the grandmothers, nannies to pick up the child from the garden, someone asks the caregiver to leave the kid in the duty group (who works until 19:30)
This is not a rule, many gardens in our area work until 18:30 and until 19:30. But we have a round-the-clock group.
I – for the regime. Many of my friends, who are against him, boast that they sleep until 12, the child is laid at midnight, and in general, they feed the child when it's gone. This state of affairs is alien to me, however, I do not insist that it is the only correct one.