I was very surprised when my daughter came to me and said: Mom, I want to be a pirate! Why did it happen? How did she know about the pirates? And then I understood.
Last year we had an original photo shoot. On the river bank we were photographed in a nautical style. Probably, everything went from there. My daughter felt like a pirate. And, most likely, she really enjoyed it.
Another daughter went to the child development studio. In the classroom, they not only studied, but also had fun. Animators came to them (and mostly it was at the end of the month, on the day of the birthday boy) and entertained them.
Animators each time were in different costumes, not repeating with an entertaining and congratulatory program. The children were entertained by Fixiki, then Luntik with friends. And then, as it turned out, there were also pirates. And they really liked my daughter.


All aboard!
Why I understood this … Because my daughter still says: I am a pirate. All alive on board! Let's sail! Generally sounds funny. Especially when we just walk down the street, or at the moment when we go for some business.
On the street, where she plays with children (even older), she also often asks to play pirates. It's funny that children of 7 and 10 years agree with her. It turns out that it is their main one. And this commander pirate leads them.
Today, my daughter buzzed my ears: Mom, we need pirate bandanas, otherwise we are swimming, we are sailing on a ship, and the sun is strong in the head.
I am already silent about the fact that she asked me to buy a ship and sail with her. Her husband liked her pirate idea. He decided to make her a steering wheel (it seems out of cardboard).


Piracy
I did not think my daughter would want to play pirates. After all, it is more the prerogative of the boys. The boys love to play in all sorts of adventures, travel. And then the girl … who would play dolls. Frankly, Barbie is absolutely not interesting to her. She now with the boys on a bicycle and roller skates riding, coming up with them in the course of the game.
In general, if you look at the story, then there are really women-pirates. With their audacity they even surpassed the legendary male corsairs. Sea Amazons, if they can be baptized so, participated in incredible adventures. The story says that one princess thus (becoming a pirate) ran away from an obsessive fiance, not wanting to marry him.
Others, in my opinion, lacked extreme sports. Now thrill-seekers have room to go. This includes jumping from a bridge, and various hikes, extreme journeys, racing, cycling, parachuting. And much more. For example, I am very afraid of heights. And I am far from extreme.
Daughter, of which I am sure, all in a husband. She is fearless, and it is noticeable. Throughout the city, they ride like this: the husband is on a bicycle, and the daughter is holding back his backpack. She swims with him across the river in sleeves, is not afraid to jump from a stone (and I'm afraid).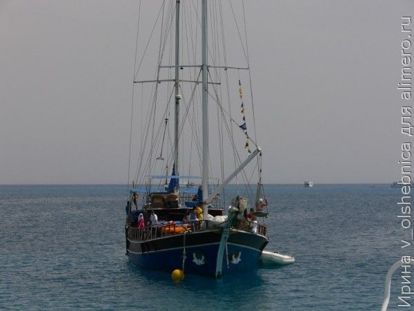 My husband jumped with a parachute, went to the mountains, descended from the rocks. He is a tourist and a huge lover of nature. From childhood heights beckon, mountains. Rocks, seas and oceans. He worked as a mountaineer. Often I helped him. He also came down from the roof of a 10-storey building. My heart sank and my heels went away; he just smiled and joked that I was a stupid coward.
Not surprisingly, the daughter is not afraid of anything, there is someone to go to. We are now pirates. Who we will be next time, I do not know yet. But be sure to write about it!


Were your children pirates? What games do they like to play?