As you know, the book is not only the best gift, but also the main carrier of information for children. Usually, children are in contact with books on a par with toys, that is, quite often.
If the book was printed using toxic inks, and the quality of the paper did not pass due verifications, using it for classes with children is fraught with bad consequences.
As a result, the child may experience an allergic reaction – in the form of a skin reaction or even affect the respiratory tract.
We often have distributors of books by the Rosman publishing house unknown to me on the embankment. And my girlfriend noticed that after paging the pages of these books her daughter begins to cough and sneeze a lot. Perhaps this is an individual reaction, but the presence of a sharp, unpleasant smell in the book personally inspires in me distrust.
There is a category of books that contain puzzles instead of ordinary illustrations. At first, I was pleased with this idea – and you can also develop logical thinking. But it should be remembered that leaving such books at the mercy of small children is not worth it – there is a great danger that the picture element gets into the airways.
Another reason why I have stopped loving such books is that puzzles are not fixed on the page in any way, so they constantly fall out and get lost. And the lack of a solid image as a good example to facilitate the collection of images also does not give attractiveness.
For me personally, one of the most unpleasant injuries is paper cuts. Therefore, you should make sure that the pages in children's books are not too thin and hard, otherwise you cannot avoid troubles.
Before reading a book to a child, you need to read it yourself. Often proofreaders miss grammatical errors, which is fraught with an abnormal development of the child's speech. After all, children, as you know, surprisingly memorize words and texts.
You should also pay attention to the illustrations – the characters should be depicted plausibly, there should be no aggression and violence in the pictures.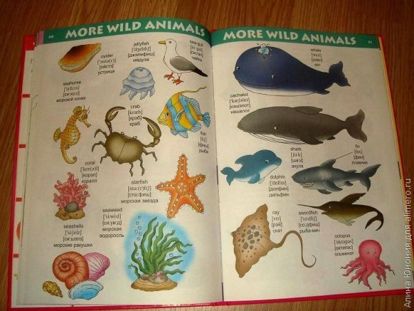 Illustrations should exclude scary characters, monsters and other monsters. The child's psyche is very vulnerable and such images can cause poor sleep and even tears.
It is better to buy books in proven children's stores or stores directly publishers. Each product must contain complete information about the publisher, typography and serial number.
The book should not exude a pungent smell and leave traces of paint on the skin after contact with the pages.
I hope the article will be useful for you! Health to you and your children!