With the help of crying, children usually express their emotions. While babies are not yet able to control their emotions, often crying for them is the only way to attract attention and inform about discomfort, and preschoolers are already quite capable of manipulating those around them.
What to hide, many women use a similar way to achieve their goals. Starting from a reaction to failures at work (with the expectation that a compassionate colleague will help) to consumer moments (sob, Lena has new shoes again, and I wear sandals from school graduation!).
For a child, crying is the easiest and most affordable way to get what you want. The kid does not want to wait, he needs here and now. However, to encourage and support such behavior is in no way worth it.
Indulgence in this case is fraught with the fact that the child develops a clear crying scheme = result, confirmation of the action of which he receives almost every day. And if in childhood these little things are candy or a toy, then in a more adult age requests tend to increase.
In such cases, either distracting maneuvers (switching of attention) or, more laboriously, a permanent explanation of the causes of dissatisfaction of children's desires, upholding their position, strengthening the authority of the parents, work.
Once I was an unwitting witness to a stunning scene. My friend Tanya and I went into the store, and then her daughter started crying because she really wanted to get a chocolate bar. Tanya began with a monotonous explanation that the abundance of chocolate harms children's teeth and in general is not the most useful product.
And so she was fascinated by her story that she imperceptibly passed on to the fact that she, too, wants this very chocolate, but cannot afford it, because she is on a diet and in general she is a fat cow. And here Tanya begins to cry, straight laughter through tears. The reaction of her daughter was amazing – not her mother anymore, but she began to console her mother, they say, she doesn't need this chocolate at all, let's go, mother, we'll better buy apples with all the money.
What not to do
No matter how difficult it is, do not raise the voice of the child. Imagine yourself in his place – you are upset, crying, and they are screaming at you that only adds fuel to the fire – it is even more difficult to calm down.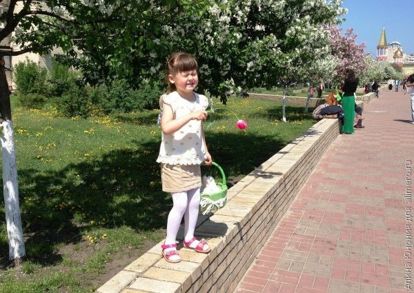 If a preschooler is crying with or without, you should pay attention to the cause of the whiny behavior. Perhaps the baby does not feel well, is hungry, wants to drink or not slept.
Remember yourself – because you also have a bad mood. For example, my daughter reacts quite sensitively to the full moon – these days she behaves disgustingly, starts up with a half turn and cries several times a day.
Often, in order to calm the child, just hug him and say a few kind words. Tactile contact is a great way to calm the baby. Thus, you instill in him the confidence that you love no matter what.
If you do decide to hold an educational conversation with a crying child, watch your words. In no case do not evaluate the person, and evaluate actions. Do not forget to repeat that you love a child, despite his bad behavior.
And how do you react to crying baby?