Looking through recent posts on our local forum, I stumbled upon the topic of interlocking. A strange word caught my attention, and I decided to look inside and find out what the term is!
It turned out that mutual-ness is a whole movement of moms who have no one to leave their children with, and for some reason I don't want to use the services of real nannies. That is, mothers, whose children are about the same age, unite and sit with the kids in turns. Due to this, they have the opportunity to go about their business at least for a couple of hours, go quietly to the store, hairdresser or to the doctor.
On our forum it was proposed to unite moms who live close to each other. The girls wrote messages, which indicated the area of ​​residence and the approximate time when they can sit with other children. From the created information base it was possible to choose a suitable mother for herself and agree with her about mutually beneficial cooperation.
Of course, you won't leave your baby just like that with someone else's aunt. Mutual nudity involves a set of preparatory activities:
Meet the mothers among themselves, joint walks and trips to the guests.
Creating a comfortable atmosphere for contact between children. On a visit, a child should get comfortable and make friends with another baby.
Gradual absences of mom. At first, mother can simply go to another room, then outside the door, and then on her own business.
pros
Pluses of mutuality are obvious. The child even before kindergarten learns to be for a while without mom. He has the opportunity to communicate not only with other children, but also with other adults. The kid learns some independence. Mom has precious time for her personal affairs and, importantly, it's completely free, because today you sit with my children, and tomorrow i am with yours.
It seems to me that there is one significant disadvantage in the concept of inter-conflict: I don't trust everyone in my child. The more unfamiliar woman, even if she lives nearby. The most interesting thing is that the idea received support on the forum, and the mothers immediately began to unite in groups.
I was especially touched by one young lady who had not even found a suitable mother, but had already signed up for fitness and was then ready to come to an agreement even with someone.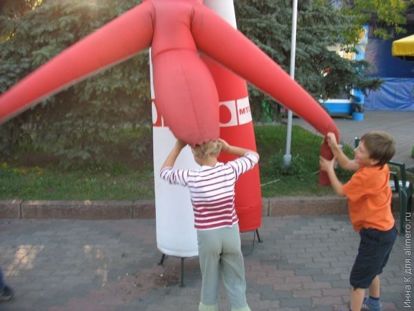 One more thing that I immediately thought about would I be able to cope with other people's children. Children are all different and, for example, with capricious or hysterical kids, I would not be able to find a common language.
I had a sad experience. Once a friend threw her two children to me and her youngest daughter began to carry the apartment. Then I decided that it would be safer to take a walk, but the girl didn't want to go out in any way, threw a tantrum. We still went out and she began to run away from me. I, as a responsible person, almost turned gray, because I was afraid that she would fall under the car.
I think that the principles of intercommunity are quite interesting. It is not necessary to look for someone on the forum, it's enough to make friends with moms on the playground. The older daughter had a close friend, and her mother and I often brought our children to visit each other.
But now I did not have a close relationship with local moms. There are girlfriends with children, but you need to get to them by bus. Yes, and I am always uncomfortable to strain someone. Although for my part I can say that I am always happy to help a friend, if that one has no one to leave the baby with.
And how do you feel about monotony?