Most kids love to create. Let not everyone take a great interest in drawing, but after all, creativity is not limited to them, there is also modeling, crafts made of beads and sand, applications, decoupage, beadwork, designing, decor of clay figures and many other options.
And every time a child proudly runs to his parents to hear their opinion about the result of their activities. And here adults have mixed feelings – they seem to want to praise the kid for the efforts, but on the other hand, it is absolutely clear that the creation does not reach the ideal. How to criticize the results of children's creativity so as not to upset the child?
Recently, I wrote a review on the book Myths of education. Science versus intuition., Where authors with foaming at the mouth prove that it is not worth constantly praising the child. Especially, it concerns the standard clichés Well done, good girl, etc.
In their opinion, the result of such constant praise is the child's unwillingness to make efforts to achieve his goal, because parents constantly praise him, regardless of his efforts, but simply because he has done at least something.
In this case, the authors give practical advice – to specify the praise. Ie, instead of the standard Well done, what a beautiful picture! say you chose a good color or wow, you have a cat just like a real one!
Yes, such detailed explanations require more time and attention, but these are our children, they are more important than TV and social networks!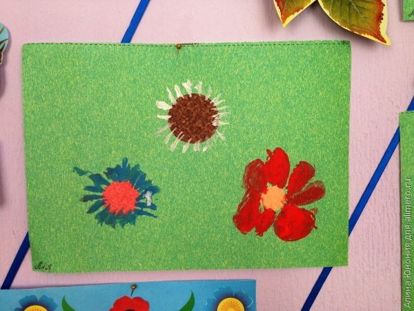 It is necessary, but it should be expressed as carefully and delicately as possible. Not all children of preschool age create ideal drawings and crafts, a discount on age must be done necessarily. But I will never allow myself to say what kind of a mess, because after such an assessment, the daughter will not take the markers for a long time.
I try not to state a fact (but your cat looks more like an octopus), but I ask leading questions, trying to figure out why my daughter did just that, and not otherwise. Another option is to evaluate not the result, but the effort (you are so attentive to details).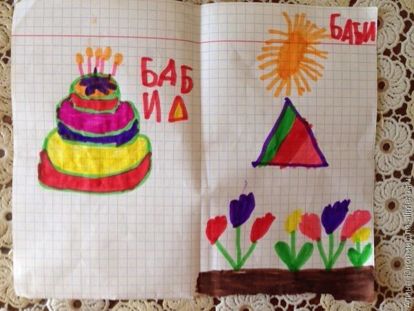 Once I read an article about creepy drawings of one girl, which were covered with dots of different colors. Mom even led her to a psychologist, but it turned out that the child simply depicted the sand in such a way, which she really liked during the rest of the sea.
Maybe the fact is that the baby simply does not know how and does not know how to portray what he needs. And our task is to show him how to do it.
Sometimes I suggest my daughter to portray the unfortunate elements differently, showing how to do it. So, together we improve skills.
Reaction to criticism
This moment also should not be missed. After all, only close people are usually loyal in their statements, and outsiders and children can inadvertently speak out quite sharply.
There are several nuances here. Firstly, children should be able to soberly evaluate themselves and the results of their activities. This is not a world-famous artist, who even has scribbles on a napkin of crazy value. There is a huge amount of material on the Internet about how to master at least the basic concepts of many types of creativity.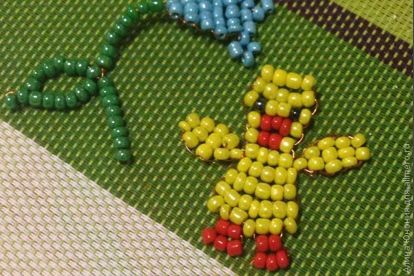 In addition, it will not be superfluous to explain to the child that it is not enough just to want. To get a decent result, you need to work, train and hone technique.
For several months, my daughter has been attending classes in various types of creativity. On the one hand, this desire pleases, on the other – the results are improving, and on the third – it is impossible to require filigree technology from a five-year-old child in the same decoupage.
Here you can not thank the teacher, because the daughter during the presentation of her work always adds that she has just started to learn, so do not pay attention to some errors.
There is still a beautiful phrase I am an artist, I see it. Of course, you should not stoop to the level of a well-known joke, but sometimes it is the best answer to criticism. Of course, this is not the answer to a work inaccurately done, but sometimes it fits perfectly.
I would like to note once again that children should be treated with the utmost care and tact. Everyone can hurt the artist, but to criticize so that the preschooler has the attention to improve his skills and create as many more works as possible – it is easy and accessible to everyone.
The easiest way is to throw a standard well over your shoulder, without looking up from the TV screen, it is more difficult, but it is more effective to disassemble the piece by hand in parts, to mark the moments that turned out well and those that still need to be worked on.
How do you criticize children's creativity?