I do not like to leave things at the last moment, so I'm starting to study school wardrobe for our future first grader right now. Obviously, in August, demand will rise and prices, too. It is better to prepare everything calmly in advance in order to enjoy the rest in the summer.
We postponed this question until the end of spring, when the paperwork is finished and the teacher will acquaint us with the basic requirements for it. As far as I know, school strip emblems and color are obligatory.
Not excluded the option of purchasing the finished form directly in the school. Otherwise, you can sew it to order.
By the way, we have allowed any skirt of classic cut and color, so I turned my attention to the molded models of dark colors – gray and blue.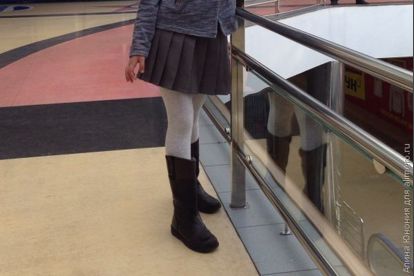 For everyday wear, girls need a traditional white top. Turtlenecks, shirts, long-sleeved T-shirts, polo shirts will do. It is desirable that things be without drawings and prints, but, as it turned out, it is quite difficult to find such.
Many manufacturers have the so-called base series and sets for schoolchildren. It was in American online stores that I managed to purchase several such sets of 2-3 things of the same model. For a change, I bought the top not only in white, but also in pastel shades – light pink, light gray, light yellow, and beige.
Another item of expenditure – tights. Ideal for school – monochrome models. Although for several years I have only been buying such daughters. Tights with multi-colored patterns are very difficult for me to combine with the rest of the clothes.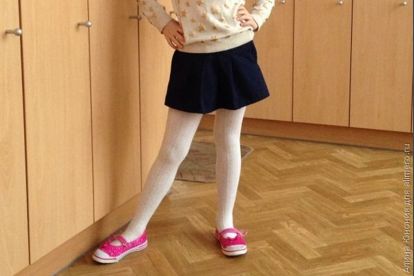 Again, it is more profitable to buy tights in sets – 2-3 pairs. I really like not ordinary smooth, but models with imitation weaving. For cool weather, do not forget to buy leggings or leggings.
It seems to me that the jumpsuit to school will be worn only in case of extreme cold. So, this winter is warm enough for us; for all the time, the daughter's jumpsuit wore ten times over, and that is extremely reluctant.
In his absence, an elongated jacket-coat is needed, the search for which I am doing right now.
Sneakers will probably come in handy only in physical education classes, for the rest of the days you will need comfortable shoes of classic models. Ideal – model Mary Jane – ballet flats with a strap. Unlike ordinary ballet shoes, they are better fixed on the children's leg and do not fly off of it. However, the usual ballet shoes fit for the school just as good.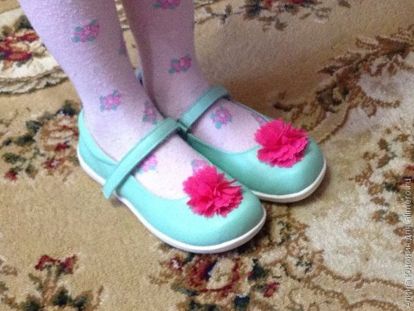 For cool weather, demi-season shoes are needed. In this regard, I like high boots – they can be worn with leggings, leggings, and tight jeans. At the New Year's sale, I bought just such children for my daughter – tall, stern and waterproof.
I already bought even winter shoes the following year, because, alas, prices do not have the habit of declining. As usual, I stopped at the membrane waterproof boots of the universal model.
Here everything is standard – hats, scarves, gloves, shirts. We also already have a backpack (I hope very much that the characters from Monster High will not like their daughters over the summer).
Maybe I missed something? Mothers of schoolgirls, share your experience!