I always wanted my children to grow up healthy and happy. I myself was once engaged in swimming, so I can not imagine my life without sports. The eldest daughter has some diseases and of course I was worried that this should not become an obstacle to visiting the pool. Fortunately, swimming, we are not only not banned, but also recommended. And now I know what contraindications children have for playing sports.
It turns out that contraindications for sports can be divided into 2 types: relative (with them you can do certain sports) and absolute (with them you can never do sports).
For example, scoliosis, which my daughter has, is a relative contraindication against those sports where asymmetry develops, and there is also a strain on the spine. This is tennis, athletics, powerlifting, etc. But swimming is not only possible, but necessary.
In general, everything needs an individual approach. Much more depends on the degree and severity of the disease in a particular child. The same scoliosis. If you can go in for sports with the 1-2th degree, then the 3rd degree is a contraindication even for swimming.
However, there are diseases in which sports should be abandoned. It:
-venous diseases
-respiratory diseases (chronic bronchitis and pneumonia, bronchial asthma)
-diabetes
-malignant neoplasms
-anemia
-tuberculosis
Consultation with a doctor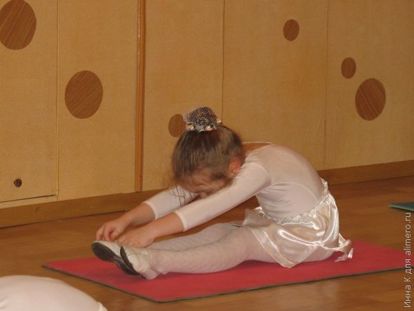 It seems to me that before giving the child to the sport, it is important for parents to understand: whether they just want to improve their child or see him in the future at least as an Olympic champion. From this and should be repelled, choosing a particular sport. Especially it is worth thinking well if your child has a chronic illness.
The load on the body is serious and over time, any disease can escalate. I know from my daughter how ambitious she is. A child who has been focused on results for a long time will experience tremendous stress after the cancellation of classes due to illness.
Therefore, before taking the baby to the section, you should show him to a competent doctor. Especially a lot of contraindications in tennis, martial arts, extreme sports (bicycle, snowboarding), weightlifting.
Sport is great. Sometimes I think that I would be different if I didn't have intensive trainings, competitions, and a constant desire to be first in my life. The main thing in this business is to think not only about achievements, but also to remember that the child has come to the sport, primarily for health.
Would you like your child to play sports?