Constipation in children is a serious, unpleasant and common problem.
And the reasons can be very different, starting with food allergies, continuing the wrong diet, and ending with psychological factors.

Bad effects of constipation
It should be borne in mind that constipation is a very harmful condition for the body, which can cause serious diseases. Fecal masses, accumulating in the large intestine, stretch it and change the shape and size. As a result, can squeeze and displace internal organs.
In view of the fact that the child continues to eat, but there is no stool, fecal substances through the mucous membrane of the large intestine enter the bloodstream, poisoning the entire body, while the organs of the excretory system work in a stressed state.

Pack on the war path
Usually they try to cope with constipation at home and only when all attempts fail, one has to go to a doctor. I am not a professional in this area, but I really want to share some thoughts with you.
Let's start with food. If a child is suffering from bowel problems, the daily ration should be revised. For clarity, you can accurately record everything in a notebook, and after a few days, there will be visual information for detailed analysis.
With qualitatively poor food, monotonous meat and mealy food, which weakly excites intestinal peristalsis, the possibility of developing persistent constipation is very high. Therefore, it is very important to critically approach the selection of products for the child.
Add vegetables, fruits, dried fruits, dairy products and cereals to the menu. Remove cookies, buns, sweets, meat in incredible quantities and watch for changes during the week. It should be noted that the body needs time to adapt to new nutritional conditions. This means that you can't wait for results right there.
Create peace of mind

It often happens that the cause of constipation is a psychologically difficult situation for a child. The unsatisfactory emotional atmosphere in kindergarten, tensions in the family.
Here you need to use all your attentiveness and observation to determine the cause.
Look at the child and his mood in different situations at home and behind its walls. Eliminating the negative and organizing the necessary and quiet conditions, you may find the cause of the actual problem.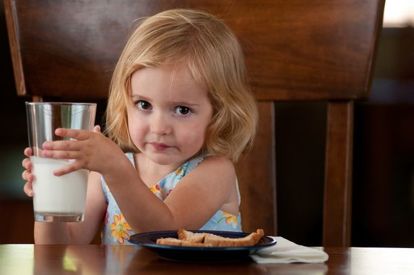 A little life story
But sometimes there are cases when, having tried all the options, success still does not come.
My girlfriend is an active follower of good nutrition and a healthy lifestyle, could not deal with the problem of defecation in my daughter. Whatever she did, the results were the opposite.
But as they say, he who seeks finds. Everything was resolved quite successfully when the yogurt maker was bought, and the preparation of a wonderful fermented milk product at home began. Everything turned out to be not so difficult and adjusted very quickly and successfully.

Lyrics in the dark corner
And in the end, after all the unleavened text written above, I would like to voice a slight lyrical digression, inspired by an important, but slightly delicate topic.
Being a mother is probably the most difficult, voluminous and interesting task at the same time. Everywhere need control and caring hands. And also attentiveness, patience and self-reliance. It so happened that giving birth to a child, you become his guardian in all spheres of life.
Being a mother, what could be better, though rather troublesome. But as my mother-in-law used to say, these are pleasant efforts, because this is a part of life.