I try to raise my daughter the way my parents raised me. We have a lot of books. My daughter loves to be revered before bedtime. She loves the good old cartoons. She does not play computer games. I believe that a child of 5 years does not need to be able to own modern gadgets.
Ideal education – what is it?
My sister considers a perfect upbringing completely different. She likes to repeat that we live in the 21st century, and therefore education should be appropriate.
Her son (a year older than my daughter) has completely different interests. Even in kindergarten, he said that he needed a touchscreen phone and a tablet. And it is at the age of five ?! My husband and I were shocked!
My nephew cannot be pulled out of the house. He does not run off to walk at any free minute. He does not ask at all on the street, even though the boys with the ball run there all day long.
He is much more interesting to spend time at the computer. And you can not drag him away from the TV. A tribe walks out only when electricity is cut off in the house.
Nikita does not go to the library. As he says, now everything can be found on the Internet and downloaded to the tablet. By the way, I have often seen that kindergarten teachers read books from the tablet. Here you have a modern education system! But what about the books, their rustling pages and vivid illustrations? I heard that electronic textbooks will be introduced soon in schools. Our world is completely flooded with computers!
Nikita does not play board games and cars with his friends. She plays games on the tablet. Sister does not see anything wrong with that. She believes that her son keeps pace with the times, and communication with peers and walks in the fresh air are not so important.
I understand that parents should accept modern conditions. But I think that the tablet will not replace my child with a book, a walk in the street and fellowship with the guys. After all, communication VKontakte should not replace the real.
Sister does not go to the park with her son. Until last summer, he did not even know what a puppet theater is! Once I took him to a show with my daughter. While Tanya watched the show with interest, Nikita asked every 5 minutes when we would go home.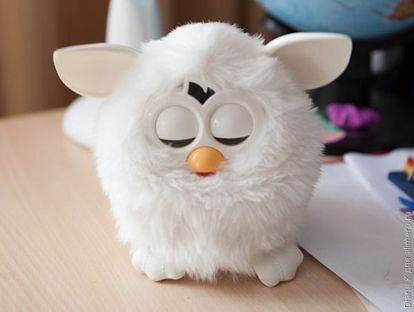 Another unpleasant moment of modern education is the cult of fast food. Children (and this concerns not only my nephew) happily eat chips, a hamburger and fries for both cheeks. My daughter is also not averse to eat such products, only we do not keep them at home.
Despite the early development and understanding of computer technology, children like Nikita become independent much later.
I understand that progress cannot be stopped. But I think that parents should make every effort to teach their children to develop creative abilities, to love non-material values, to come up with interesting activities.
And how do you feel about modern education? How do you raise your children?