In the age of technical progress, a computer comes to the aid of modern mothers. This innovative device can be safely used for classes with your children. The ability of parents to significantly expand the Internet helps, where you can find many useful things. My classes with the eldest son can not do without a computer.
I want to share with you what we do:
– we watch children's presentations, developing cartoons, documentaries, children's programs, interesting videos;
– we play computer games of a different format;
– read e-books;
– listen to audio fairy tales;
– visit children's sites.
I'm also thinking of hiring a private tutor in English through Skype lessons, I want to prepare my son for school (we are going to first grade next year). But I do not know how effective they will be. Who used the similar services share experience 🙂
There is not too much computer in my son's life, because of the obvious benefits you can do significant harm. For each mother, the health of the child is more important than his abilities, so staying at the computer does not exceed 30-40 minutes a day (I try to combine).
I'll tell you in more detail what my dad loved.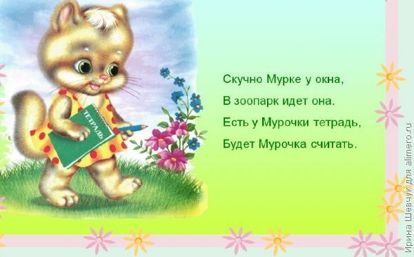 I included the presentations from two years old (as soon as the Internet appeared at home). Son loves slides with sound. Over time, I made a separate folder on the desktop and he himself included favorite pictures.
The thing is very good. With the help of presentations you can visually explain everything that you want. You can create a presentation yourself and include a child. I did this with the poems that were asked in the kindergarten. Easy to remember 🙂
Computer games


On the Internet, there are lots of children's games. For my child, I try to select only developmental and educational games (in order to use it for business). A good version of the game with cartoon characters, for example, Luntik, Masha and the Bear, Dora, etc. There are good online games on children's portals.
Cartoons


I try to control watching cartoons. Therefore, I choose them myself. I include only good and educational cartoons for viewing (there are a lot of them on the Internet). And senseless cartoons, such as Auggie and kukaracha, Monstriki and Sponge Bob prohibit watching categorically (shown on TV).
Baby gear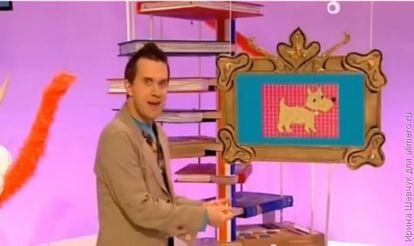 There was an interesting children's program on the TV, Mr. Maker, where amazing crafts were made from improvised means. Son liked it, then he had such an influx of fantasy!
Now I turn on the computer, and we do interesting things together. And my son loves programs about Mikhail Kozhukhov's travels In search of adventure and transfer of tails and Eagle.
What do you do on the computer with your children?