This side of preschool education of children is no less important than all the others. Indeed, the development of cognitive skills contributes to the emergence and improvement of many others.
During the time, it would seem, the game lessons on the study of forms, substances, processes, natural phenomena are enriched with the knowledge and intelligence of the child. Thus, our children will learn how to behave, for example, fluids at different temperatures not at school physics lessons, but already at preschool age.
Sometimes we ourselves do not notice that our daily activities supplement the intellectual baggage of our children. Accompany your answers to children's questions with detailed explanations instead of a monosyllabic answer.
Do not be afraid to answer too abstrusely – of course, you can not descend to the level of molecules and atoms, but it is quite normal to tell a preschooler in general terms about the structure of his body.
Remember that the memory of the baby is like a clean sheet. Sometimes it seems to me that my daughter absorbs information like a sponge and the amount of memory she has is dimensionless – she remembers so much even the seemingly unnecessary details. And our task is to ensure that the information the child faces is useful and necessary.
During the knowledge of the surrounding world, the kid learns to express his emotions – delight, disappointment, joy, sadness. Show him a rainbow – get a smile, and seeing the rain and slush, the child will be upset.
The more new experiences with children, the more positive emotions they experience. And this, as we know, is the best way to harmonious development of the child. Therefore, you should not sit at home at a time when you can go to a zoo, an exhibition or a museum.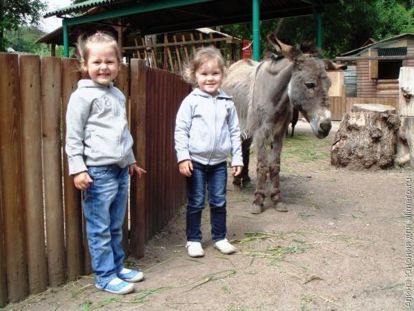 During experiments and research, logical thinking is also well developed. Let it look simple to us, but for a child the process of transfusion, freezing, evaporation, heating of a liquid is of a different nature, in this way he knows the world.
You can conduct classes in the form of quizzes, invent various tasks and questions for children. For example, ask the kids to guess what happens to the balloon after it stays in the fridge or what will be the voice of the mother after inhaling air from a balloon filled with helium.
Of course, nothing critical in the fact that the cognitive development of the child in preschool age was given minimal attention. I mean the case if parents are bored with working with the child in this direction.
You can try to change your attitude to this. For example, I would very much like to have an early childhood in a daughter's daughter not associated with tedious learning of letters, but with our joint observation of the exploration of the world and the phenomena that surround us.
How do you develop the child's cognitive abilities?