In each family there comes a time when it is necessary to deal with the baby. He is growing and he should be gradually prepared for school. In our situation, there are some problems for our daughter, so doing business with her at home is common for us.
I want to share my experience with you, maybe he will help you organize the workflow for the child correctly. It is known that children are restless and it is difficult for them to concentrate on something for a long time.
Like any person, the child should be allocated a workplace for classes. We all used to read books or play with children anywhere: on the couch, in the kitchen, etc. But if it comes to classes and there is enough space at home, it is better to have a small desk for such purposes.
Two years ago we purchased a folding table with a chair. If it is not needed, you can always hide it. Classes at home with my daughter are at the desk. She already knows that if I speak. We're going to study, we must immediately sit down at the workplace.
Physical and emotional mood
Here, every mother should choose the time for classes. A child is also a person and a person and he does not always want to study when it is convenient for you. We have classes are better in the morning. When my daughter slept, she had breakfast and was emotionally well-tuned. In no case do not force the child to engage if he is sick.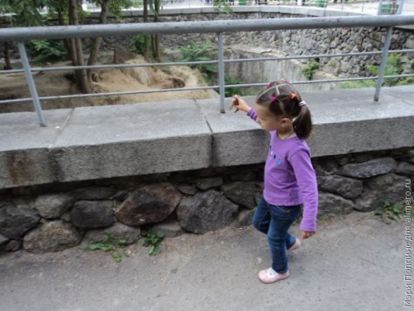 I will tell you that we personally have evening classes less effective than morning ones.
Organize the daily routine so that the child is comfortable and fun to do. If you see that the baby is upset about something or just a bad mood, postpone training for a few hours or the next day.
Focus on attentiveness
We had cases when the daughter was distracted by something in the learning process and just got up from behind the desk and left. This behavior must be stopped immediately. If we are engaged, then we sit at the desk and do not go anywhere. This way you organize your child to attend school lessons. He will sit and listen carefully to the teacher.
Agree with the child that if he does a good job, then you watch a cartoon or go ride a train, etc.
All sweets at home are used as encouragement. So advised to do our teacher. Candies and delicacies are never in the public domain for a child, since we can't eat much sweet in principle. You can agree with the child that after class he will receive candy or what he loves.
Always praise your child with elementary words Well done, Good, You did it. Even if her daughter does not get everything, I still tell her words of praise. In this way, you instill confidence in your child and in your own abilities.