Autumn has come. Already you will not run out into the street in light clothes. Cold, slushy and the mood begins to deteriorate. But you still need to walk with the children, although you don't always want to do it. Therefore, I try to somehow diversify our pastime and come up with various activities for children.
Meet the wild animals
The first thing we did with the onset of autumn, while it was still warm outside, we went to the nearest forest. My daughters are typical city dwellers and the sight of squirrels jumping from branch to branch brought them into raptures. True, these squirrels scared me a little, because people walking in the forest constantly feed them with nuts, and they become practically tame. One has only to show the animal a nut and a squirrel is ready to run after you to the edge of the world.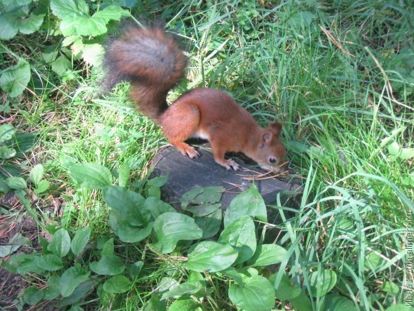 And next to us flows a small river in which ducks swim. We feed them bread, and if for some reason they don't want to swim close to the shore, the bread goes to pigeons.
Even if you do not treat avid mushroom pickers, try to leave the whole family at least once a year in the countryside and, armed with a basket, wand and a penknife, look for mushrooms.
Even before the birth of our youngest daughter, we went to the forest on weekends and frolicked there all day. Mushrooms were quite a bit, and they had to throw out, because My husband and I could not figure out whether they are useful or related to toadstools. But how much pleasure and health we received that day!
Remember about safety measures. Mushrooms collect all the filth in themselves, so do not collect them near the road or in the city. By the way, in the city forest I saw with my own eyes mushroom pickers who were actively looking for prey right near the parking lot of vehicles!
Natural material for crafts
Autumn is a time when in kindergartens and schools they are asked to bring crafts from natural materials. But even without this reminder, we are gathering cones, leaves, rowan berries, sticks, and other gifts of autumn. The leaves have just started to turn yellow, and as soon as this happens, I plan to gather with the children a real herbarium and create something with it.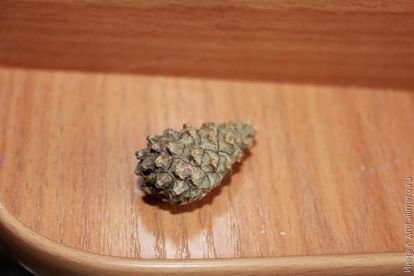 Leaves and flowers can be folded into a book and then viewed in winter, remembering how fun it was for a walk. Cones can be painted with colorful paints and make a composition. And from mountain ash to make beads.
Puddles big and small
It seems to me that there are no such children who would not like to go into a puddle and splash in it. Wearing rubber boots on a child and putting a warm liner into them, you can easily let your child get into some kind of dirt. And you can try to diversify leisure in a puddle and prepare paper boats at home. And on the street run your flotilla into the water.
By the way, we launched the ships, but not in a puddle, but in a river. The swim was a bit unfortunate, because they didn't want to leave, but everyone liked the preparatory work itself. And the children happily rushed along the shore and threw the ships away.
As you know, nature has no bad weather. The main thing is to be able to get the most useful and enjoyable from every day of your life. And then a banal walk will turn for your children into an exciting holiday and the opportunity to have a good time on the street!