Once, when leaving a cinema, we talked with a friend where she leads her already grown up schoolchildren. She replied that now they can occupy themselves, this is mainly a sports section, dancing and socializing with classmates. I asked, what about theater, cinema, museums? To which she said she did not consider it necessary to entertain children, so that they are not accustomed to the fact that this is the norm. I was completely confused then.
Too much fun?
The fact is that my girlfriend decided: nowadays, children live in a world that offers them fun, and they are not used to working at all. Therefore, a child in adulthood may begin because of this problem. When he gets out of parental care (someone happens earlier, someone later), he will not be able to set himself up for work.
To be honest, I was very surprised by this point of view and tried to sort out this issue.
Life is not only work
Every week on the weekend I try to somehow diversify the leisure of my son, who is now 3.5 years old. We go to museums, to the theater, to visit, we go to nature, we visit the contact zoo.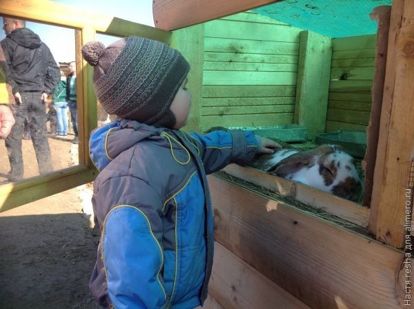 In the movie have not yet been. It seems to me that the one and a half hour cartoon will tire him out. While I was on maternity leave, we went to the development center. And I do not think that I am raising a sybarite that cannot adapt to adult life.
I would like my child to live better than me, so as not to spend the lion's share of my life only on work, on daily overcoming myself. On the contrary, it's good if he is interested in seeing the world, meeting new people and not living according to the usual schedule for many people from morning to night.
I know that there are parents who start walking around cultural places with babies. But honestly, I was not one of them. We began to get out into the world with our son after two years. When it was already possible to negotiate with him about good behavior, when he himself was interested in what I show and tell.
My little theater
Now we have a theatrical hobby. In our small town, we reviewed almost all puppet shows. I get no less pleasure from going to the theater with my son than he does. Before the performance we wander around the lobby, I buy him a lollipop, we go into a living corner to look at the animals.
I would like to raise my child as a person who can appreciate art, loves to read, go to the theater and cinema. My visit plans include a dolphinarium and a planetarium. The problem is that they are in another city and we are not yet ready for such a trip.
I believe that this is not just entertainment for the child, but also development. One trip to the museum of local lore gave us more understanding than all looking at the pictures in the book. So now I'm not afraid to feed my son with impressions. Although the proportion of reasonable in the words of my girlfriend is still there. What do you think?