The holiday is approaching, the number of people in children's stores is increasing every day, because all parents want to please the children with New Year's gifts. Well, my husband and I began to perform the functions of Santa Claus back in November, in order to have time to get exactly what my daughter wants, and in this way we managed to save a lot.
Remember the joke, where the child writes a letter to Santa Claus, and Santa Claus, meanwhile, is sitting next to each other and going crazy? We had about the same thing, for the daughter was sold out in earnest. It even got to the point that she had previously photographed some positions in the store and asked them to send them to Santa Claus via the Internet. Honestly, I sent them, but to other recipients – the godmother and uncle.
Like many girls 4-5 years old, our baby is a fan of the animated series about the Winx fairies. At home we already have a huge amount of clothes and items with this symbolism, but the child wanted more. Moreover, it was seen home appliances with images of fairies. Alas, the beauty of the pros ended, because, the manufacturer has caused me to doubt.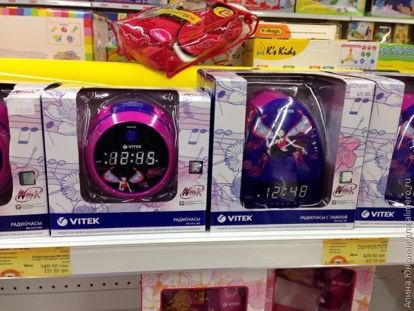 In the animated series there are negative characters – evil fairies Trix, but I did not find such dolls in any store in our city. Therefore, it was decided to pre-order all gifts from America.
Fay is in series 7, but in vain I was hoping that their number in our apartment would be limited to this figure. It turns out that there are many series with different outfits and accessories – Biliviks, Enchantix, Harmonix, Ballerinas, Fairy Shopping, Rock Concert, etc.
There is no last series in Ukraine, but there is it in the USA. We were attracted by the price – $ 16 for the fairy Bloom Rock Star. For comparison, the average cost of a doll in Ukraine ranges from 35 to 80 dollars. What was our surprise when, instead of a doll, a whole box arrived in which besides Bloom were: stage, backstage, microphone, guitar, headphones, glasses, bag and other accessories.
The evil witch Darcy we bought for the same 16 dollars. By the way, after a couple of weeks, the New Year's jade went up to the states, and the cost was $ 35.
Instead of home appliances with prints, we purchased a desktop electronic alarm clock with Winx symbols. We have similar models for at least $ 50. We managed to get on sale, in the end we paid only 9,99doll.
We also could not get past the Winx's music microphone (again, 8 vs. 35dall in the store) and accessories in the dressing table concept (3.99) and the backpack (7.99).
Like many girls, my daughter is always very happy with new clothes. 2014 is the year of the Horse, so I prepared a dress with horses. We also have a big honor cats, so the leggings with their image, I am sure, the baby will like.
Waiting for their time and ballet shoes with cats, and new shoes, purchased during a sale on Black Friday.
And my grandmother prepared a stylish jacket for her granddaughter with the image of Princess Rapunzel, which I ordered at the Disney store at her request. Prices for things there, unfortunately, bite, but if you make purchases during sales, you can have time to buy things at an adequate cost. I am very sorry that I did not have time to get a nightdress with Ariel the Little Mermaid, since there was no size.
When writing a letter to Santa Claus, the daughter completely forgot to include the Chi-Chi Love dog on the list now popular. To be honest, I am against this toy, because it doesn't justify its value (about 1600 rubles) – an ordinary soft toy in a purse. But the child complained to her grandmother, and she promised to convey her wishes to Santa Claus.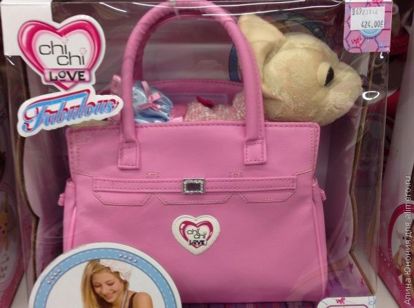 I recommend that you always buy gifts in advance. For example, we managed in this way to save half of their cost, at a minimum. And be sure to ask the child about his wishes, so that the morning visit under the Christmas tree does not turn into disappointment.
I am sure that our surprises will be to the daughter to taste. And we are already starting to think about gifts for March 8 and birthday!
And what have you prepared your kids?