I already wrote about clothes, now it's the turn of the story about shoes for girls. If years before 2.5 the choice was mine, then after this age my daughter had already begun to choose what she would wear and what not.
Three consecutive winters daughter walks in the winter thermo boots Ecco, only their color and size changes. For all this time, her legs never got wet or froze, I put her socks on tights, when it's very cold, she usually walks without them. In winter, our temperature drops to a maximum of minus 20, an average of minus 10.
Boots are expensive, a little more than $ 100, but given that the daughter wears them continuously for a little more than 4 months (November to April), they pay for themselves, in principle. By the way, if you order them from the same America, it does not work cheaper.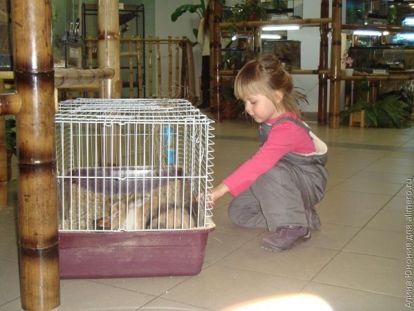 However, I am a big fan of saving, so I bought two pairs of three at spring sales at a 40% discount, and one with a discount card from a friend at a 25% discount.
Yes, buying shoes for growth is dangerous, however, I always guessed with the size. I bought boots of 22, 25 and 28 sizes at the age of 1.6, 2.6, 3.6 years, respectively. To my great regret, this model is only available up to size 29, so just now I'm looking for something new for my daughter. Last year, she looked after ugg boots, and presented them to her daughter several months ago. Alas, she refused to wear them, they say, ugly.
Once a year, and even more often, I buy rubber boots. Usually, these are the shoes of the Russian company Antelope, they cost about 800 rubles. (minus 10% on a discount card). I have no complaints about the quality. Once I managed to buy Chicco boots at a sale, they cost me even less – about 400 rubles, no difference. True, the daughter has a slightly different Chicco model – without puffs, like those of the Antelope ones, they are inconvenient because the water flows.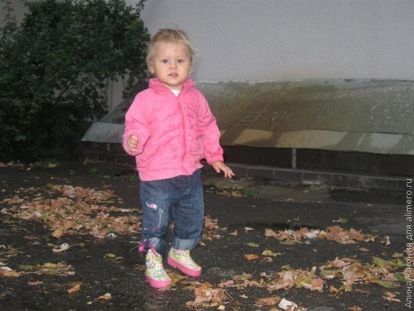 Sneakers the baby had a wide variety – from the same Antelope to branded Lacoste (which, by the way, cost me less than Russian-made shoes, managed to buy the last pair in the American online store), Asics and Chicco.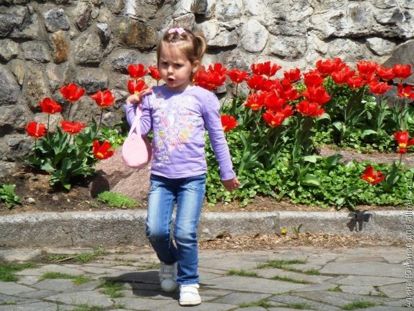 Last year I bought my daughter sneakers, but did not guess with the size, turned out to be great. Recently took a measure – just this spring. Sneakers I don't buy yet, because my fashionable woman decided to change the style of clothes and wear only shoes.
Embroidered with silver sequins await their lot ballet shoes Gloria Jeans, pink sequined with a cat snout on a Hello Kitty toe and Russian-made leather moccasins. I hope that spring and autumn will be enough.
I can not help but remember the snow-white expensive leather slippers, socks which were knocked down on the first day. It is good that it was a gift, otherwise my soul would not have sustained such a vain purchase. Last fall, I bought similar reds and, either because my daughter got older and neater, or because of the color, but they successfully served the baby all season.
By the way, I don't really like all kinds of half boots. After all, in the spring, they usually wear winter shoes to the last, and then – rubber boots, shoes, and it is already time to wear sandals. Autumn is a similar situation. There are, however, we have autumn boots, but this is a gift, I myself would not buy these, to be honest.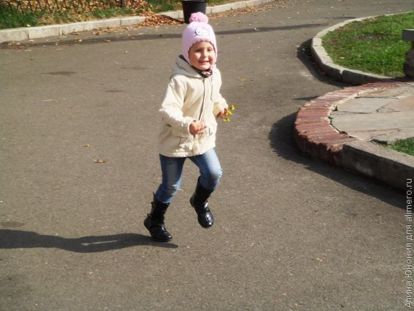 If in the first summer (when my daughter was 1 year old) we had to buy two pairs sandals due to the fact that the foot grew quickly, then all subsequent seasons we did without such expenses. Well proven themselves crocs – due to the fact that they are designed for two sizes (with the heel lowered and raised), the daughter successfully carried them over two summers.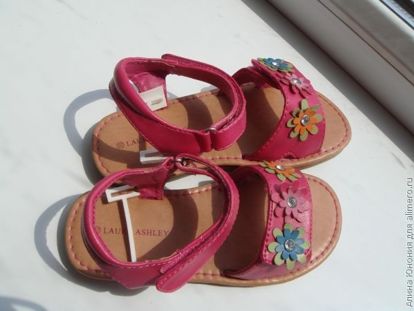 Leather sandals I bought in Antelope, Chicco and ordered Laura Ashley brands from the USA. The quality of the latter, by the way, turned out to be disgusting, unlike the first two – they can even be washed in the washing machine if desired.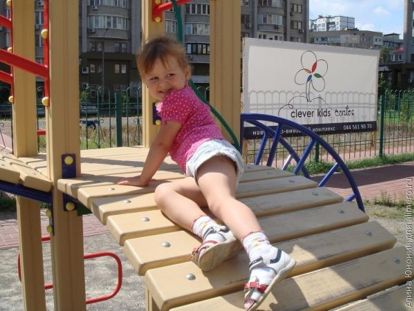 Also last year I bought rubber flip flops with zadnikom for a penny – $ 2, or something. While resting at sea, the daughter did not wear any other shoes. Therefore, I am already keeping on board the similar two sizes larger.
You can save on shoes, but not by purchasing low-quality Chinese junk, but by making purchases at sales, with discount cards, online or, finally, with it. For example, it is almost impossible to demolish rubber boots, so in our company, mothers often sell younger worn children to half the price.
I love beautiful and comfortable shoes. Somehow my daughter had shoes with laces, so I was even somehow uncomfortable in the kindergarten to wear them, I imagined what words the teacher covered me when she tied the laces 🙂 The most convenient version of the fasteners was Velcro or the lack of them. With age, of course, the appearance factor still participates, and we have to narrow down the range of options available.
What kind of shoes do you buy for children?