I always approach the choice of hats for my daughter very responsibly, because it is well known that in cold weather you cannot walk without hats, and her appearance is extremely important for girls.
If before there were no problems with the choice due to the scarcity of the product range, now they just run up – many variations of material, models and colors.
My daughter hates the ties, for me it is worth the enormous effort to put a scarf on her or persuade her to zip up her clothes to the top. Until recently, she did not even wear a turtleneck due to the contact of the collar with the neck. Here is her zest;)
Only her hat with the beloved Hello Kitty was able to change her point of view, we did not have others and, I think, will not.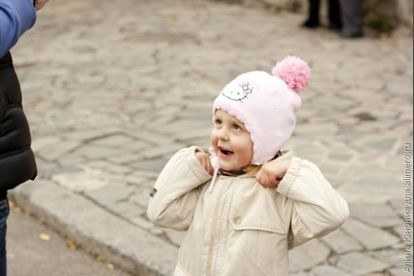 The disadvantage of such caps is that it's quite problematic for a child to handle the strings on its own. It also seems to me that such a model is suitable for children no older than 5, it is too childish, or something.
Plus: the headdress is securely fixed on the head, the ears are covered from the wind and it is almost impossible for the baby to remove the cap on his own if this is not necessary.
My daughter had such hats for a year or two, and then, I bought them out of ignorance, which constantly forced me to pull the product on my ears. After all, at the slightest head movement, they were already open to all winds.
In principle, this is a pretty good option for cool, but not cold weather. Or when the hat is decorative – decorated with a flower, for example, or complements the image.
It also seems to me that such a model is still more suitable for boys.
This is the best version of a winter hat, as I have already seen for three winters in a row. Plus weight: first, reliably covered ears, regardless of the motor activity of the child; secondly, the neck, chest and even a part of the back are securely closed, which eliminates the use of scarves; thirdly, many manufacturers produce helmets with additional protection of the ears from the wind; fourth, the cap is easily removed and worn.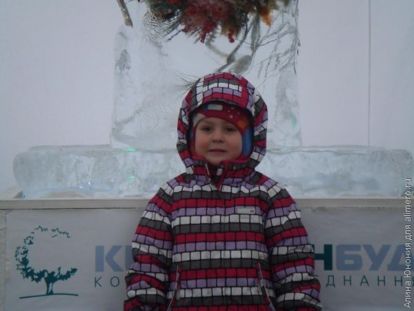 Virtually no cons, except that the price. For example, a Reima helmet costs 1600r. (400 UAH), and a more budget option from Lenne will cost 1000r. (250 UAH). If you choose the right size, then the child can wear a winter hat, as we had.
I do not know how exactly this model of the cap is called, but she is the most beloved of her daughter, because there are no ties on her. Rather, sometimes they are, but are rather decorative in nature – for example, in the form of braids.
I often saw such hats on girls, especially since their choice is now huge. It is quite easy for a child to wear such a hat, despite the lack of fixation, the product is fairly well adhered to the head.
In our stores, the models of this plan are only for not very budget, the same Reima and Lenne, but if you search, you can find quite inexpensive options from HM, OldNavy, etc. For example, this beautiful hat cost me only $ 8.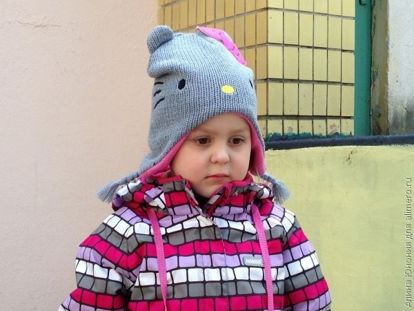 I hope my advice will help you make the right choice. Remember that for girls it's important not only warmth, but also comfort and appearance. Preschool children should have the right to choose, even when buying hats.
What kind of hats love your daughters?