The sea is just around the corner, I apologize for the pun, it's time to get ready for the beach season and get summer dresses out of the closets! Do not forget about our beautiful girls – they, too, want to look beautiful on the beach, then to show their grandchildren photos of me And this is me in a bikini, I'm 4 years old !.
Of course, you can do with regular panties, but if you decide to equip yourself with clothes completely, you should not forget about special clothes for swimming, and about accessories to it.
Perhaps, without this thing you should not even leave the house in sunny weather. We all know the effects of sunstroke. A variety of options – kerchiefs, panama, caps and even wide-brimmed hats for children.
During the two summer seasons, I diligently bought the daughter of Panama – 2-3 pieces per season was enough. Their advantage is that they are easily erased in a washing machine, without losing shape and color. And this is important – because this part of the wardrobe often flies off his head and gets dirty.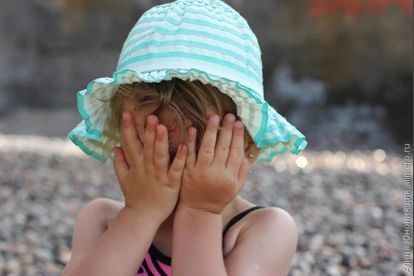 By the way, in order to avoid falls, I sewed a thin elastic band to the Panamas, which securely fix the headdress, which is very convenient, for example, during swimming. Yes, there are Panamas with strings, but to the strings the daughter harbors fierce hatred, as well as everything else that concerns her neck – sweaters with a collar, zipper buttoned all the way up to the jacket, etc. The only thing, to my great joy, is the exception – a winter hat-helmet.
Last year we bought our daughter a cap-blazer. Minus – it is light, which implies the need for frequent washing. Mega-minus – washing in the washing machine is prohibited, because the visor can be deformed. Plus – the size is adjustable, I am sure that its season will be enough for 2-3.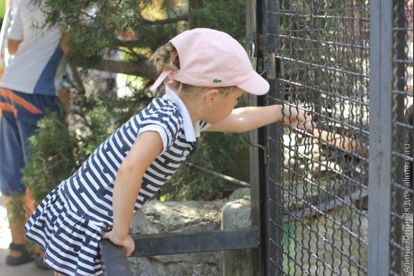 There are plenty of options – from cute swimming trunks with ruffles to full-fledged swimsuits with an assortment of models almost like adults. Barely dissuading a daughter from a swimsuit with a bra, I rushed to the store for a solid model. Successfully hitting the sale, I got an excellent pink and black swimsuit with a piquant cut on the back. Delight knew no bounds.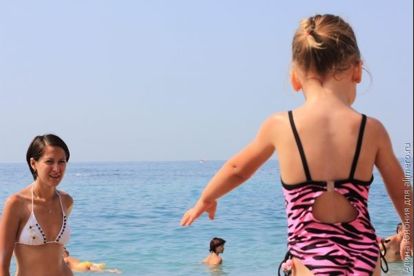 A year later, the daughter, of course, grew out of it, had to buy a new, polka-dotted. It's not that I'm against naked children, but I'm a little bit about not having a child in public places in his underpants (and even more so without them). Yes, we have separate swimming trunks, but they gave them to my daughter, I wouldn't buy it myself.
Although, having visited the sea several times, I often saw girls 5-6 years old being on the beach, I'm sorry, nothing. Not that it bothered me, but I do not understand this.
Shoes and accessories
Most kids love sunglasses. However, it is not necessary to buy the first in the underpass. Here, as in the case of adults, there is a high probability of acquiring low-quality goods, which can lead to vision problems. Last year I bought 2 pairs of children's glasses in the American online store, they cost me less than similar children in a regular store. Now, by the way, I am waiting for a package with new, cat-eye, which has the current shape 🙂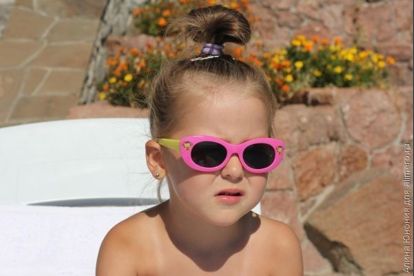 For the beach, leather shoes are not very suitable – the material becomes wet, rubs the legs, and you often have to put on and take off sandals, which is not very comfortable for a child. The best option – crocs or Vietnamese, for the coast you can not imagine.
I hope the information will be useful for you and you will not forget about bathing accessories for your girls. After all, the older they become, the more importance they give to their appearance, which is very useful in shaping taste preferences in clothing.
Are you preparing for the beach season?