Since it is now accepted to mark the end of the kindergarten with almost a graduation ball, you need to carefully prepare for this event. Children carefully prepare a performance for parents, and from our side it is required to prepare outfits and organize a celebration.
Here we have no restrictions, even black, even green. The main thing is to be smart. Judging by all the previous matinees, many girls and their parents prefer white and pink colors.
It seems to me that light colors look better in autumn and winter, while in spring and summer it is better to wear something bright, with a pattern. However, this is probably a matter of taste.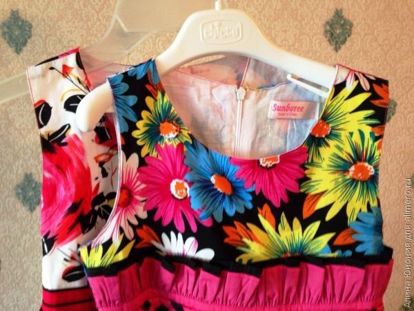 Personally, I do not like only black color on children. Let him look strictly and solemnly, yet I try to avoid him.
Style and material
The only condition that the teacher has set for us is length. The dress should not be long, because there are many active dances in the matinee program. In addition, the child to go out for several hours in a long, completely uncomfortable.
At least half of our group loves dresses that I gently call cakes. These are fluffy chiffon or satin dresses with a lot of lace, tulle, frill and other bows. Probably in this way girls try to be like princesses, I don't know, but I don't like such outfits because it's so hot in them.
At the end of May, I think it will be so hot that children will prefer open sandals to shoes. However, as an alternative, you can dwell on fabric shoes or perforated shoes, they are not so hovering.
I love to do everything in advance, so I bought outfits in the fall. Firstly, I managed to get huge discounts on Black Friday in the USA, and secondly, the dollar exchange rate was then much lower, which is also good news. And the choice in our stores, frankly, is not impressive.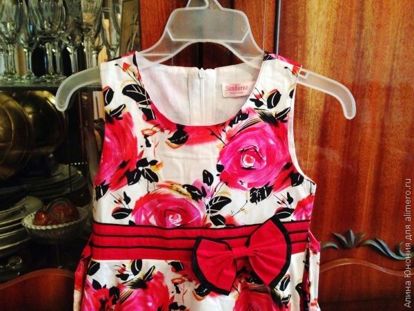 It was not for nothing that I wrote outfits, because I prepared my daughter four options for dresses to choose from. The rest will not remain idle, we still have many festive events ahead – daughter's birthday, sister's christening and many birthdays of friends.
Still, one chiffon dress we have, the daughter accidentally saw it on the monitor and frantically wanted it. I am glad that it is not magnificent, not long, open and rather restrained.
I like the second and third dresses most of all – they are just like I wanted, bright and absolutely not hot (organic cotton). By all means I will try to persuade my daughter to choose one of these options, in such a dress she is guaranteed not to go unnoticed, and the photos will be bright and colorful.
The fourth option is the simplest – knitted light gray top and bright bottom in colors. I have this spare option – if something happens to the main outfit or change clothes for a cool evening.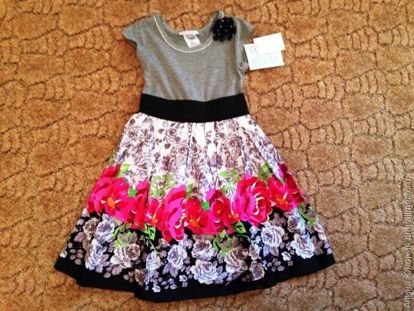 I completely forgot, because we need another image – the daughter performs a gymnastics number on the matinee, for which you also need to wear something suitable, but not boring sportswear. We still have this question open, most likely there will be a skirt-shorts with a T-shirt.
This is how our preparation for the last matinee in kindergarten is progressing. What do you think should be a prom dress?