My daughter loves to play with dolls, after three years she has a craving for role-playing games with their participation. As befits a girl, she carefully selects dolls outfits, shoes, makes hair and takes care of them in every way. In this topic I will tell about some of our favorites.
This doll of Russian production to the daughter was given by the grandmother for a three-year anniversary. In her arsenal there are about 10 phrases that sound when you click on the tummy: Mom, I'm cold! Mom, I want to eat / drink / sleep! I love you, Sing me a song, Let's go for a walk, etc.
She also sings one of our favorite songs, Mishka, having fun. What I like most about her is that while talking and drinking from a bottle, she moves her lips like a real child. At first I was scary, and then I got used to it.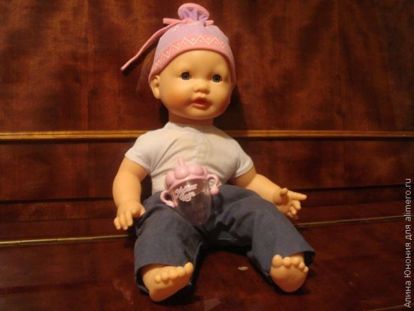 Once we walked with this doll, I carried it wrapped in a diaper in my hands. When we went to the pharmacy, the administrator approached me and only wanted to make a comment, and then considered that it was not a child! And she was shocked that I did not even notice how my head hit the doorway 🙂
Her daughter brought Santa Claus. It seems to me that it will be interesting at an older age, because, with it, in addition to the baby carriage, there is a small desk, a notebook and a school uniform.
But we often use the stroller – it is convenient to walk with her in the summer, because the basket can be folded in the shape for the papochek so as not to carry them in your hands.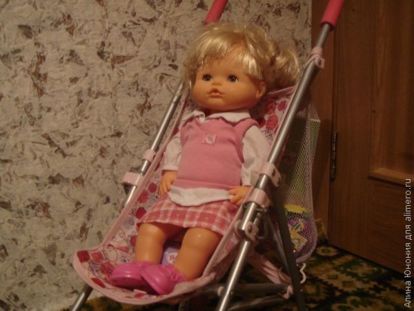 We still have a similar doll, only in different clothes. It is equipped with diapers, a bottle and a pot. If you pour some water in her mouth, she will immediately give the result of drinking in a pot!
For them, you should select a separate topic! Our favorite doll is a fairy with wings. The wings are easily dismantled, and the outfit with the help of a cord is easily transformed from short to long.
We also have a family – mother and her three children. Daughter regularly arranges mom walks with her friends in the company of children. In no case can not forget that the children must be fed on time and put to bed.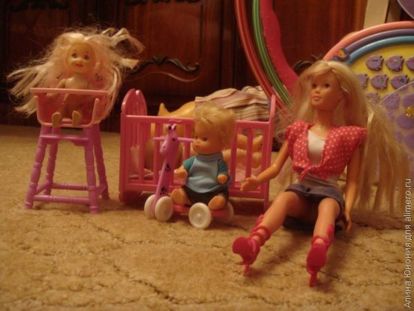 Where do without a princess. She was sent to us by my girlfriend from America, however, I also saw them on sale here. Also included was a set of shoes that fits all the other dolls.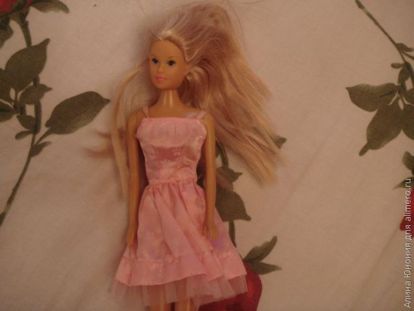 This is our gift with my husband on the 8th of March. Included with it is a doctor's kit – a syringe, syrup with a spoon, a phonendoscope, a tonometer and a thermometer. The poor little girl is sick and crying, she coughs and she has red cheeks because of the temperature (they glow). It is imperative to give her an injection and give her medicine!
It is extremely risky to choose the doll yourself, it is better to go to the store with the child, having agreed in advance that you will buy one and inexpensive. Or offer a child to save for your favorite option. Thus, we are now hoarding on a fairy doll from the Winx cartoon.
Games with dolls undoubtedly develop a child, he loses various behaviors, develops creative thinking, fantasy and imagination.