Perhaps the best gift for a child for the summer is a bicycle. Riding on this transport improves immunity, improves overall muscle tone, as a result, your baby is alert and full of energy. However, choosing it is not as easy as it seems.
The main thing on which you should be guided in this matter is the age of the child.
If the stroller for your baby is not enough, buy a tricycle that fits for a child by the year. From the first minute the baby will feel comfort and will love this purchase.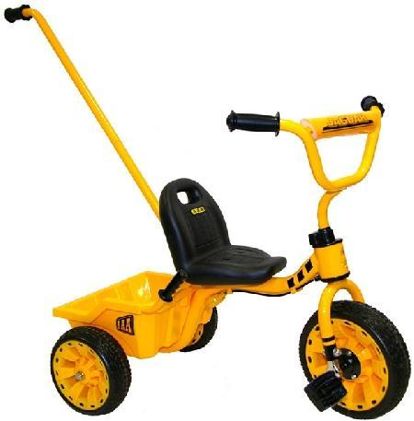 Pay attention to the following points: choose a bike with …
– with a handle for parents so that it can be used as a gurney.
– with rubber wheels (and not with plastic). This will extend the life of the vehicle.
– with a trunk in the form of a basket, so that you can put things there (rattles, toys, water)
– if you want your kid to feel like a driver of practically a real car, choose a bike with game elements, for example, headlights, horns.
Especially for kids three to six years Invented four-wheeled bicycles, which are easily converted into two-wheeled. With the help of such a device (removable wheels), your child can drive without fear of falling until he learns to keep balance. When the baby is ready to conquer new heights – unscrew the additional wheels. At first you will play their role.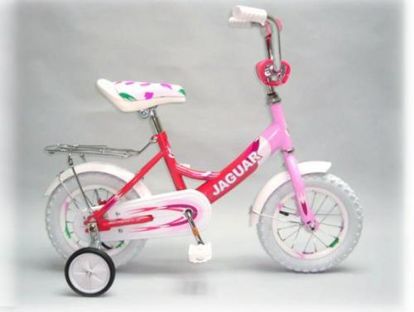 When choosing a four-wheeled bike, remember that ..
– the easier the bike, the better. Do not forget that after walking the child will have to carry him home. Usually bicycles of foreign production are 1.5-2 times lighter than domestic ones.
– check the steering wheel and pedals. It is important that they move well. It is better that the child sat on the transport, on which he will be more comfortable – and take it!
– The height of the young cyclist should be equal to 2.5 wheel diameters.
– The kids are growing rapidly, so it will be a huge plus if the steering wheel and the seat are adjustable.
– for safety, purchase a helmet, elbow pads, knee pads.
I remember when I was young, the main criterion for my choice of transport was, of course, (as for any, probably, girls) beauty. However, my parents, who more or less knew a lot about bicycles, were looking at the assortment for a long time.
In the end, after long negotiations we agreed on a silver (as I wanted) unit with a solid frame and 4 wheels. I studied it on it. After that, when two wheels, which were no longer needed, were removed, the bike became a faithful companion on bike trips, which smoothly flowed into picnics, which we often went with friends.
And it is worth noting that after all these wanderings, my bike is still alive. In general, choosing a bike of a good manufacturer, you also save, because it will serve for any generation!