A lot of attention in our magazine is given to girls. It is wonderful when mommies treat their daughters so gently, with great love, but we should not forget about our sons.
I, as a mother of heterosexual children, today want to talk about child sentimentality, and not about a girl, but about a boy.
We all come from childhood
Remember yourself in childhood. We, my mom's daughters, daddy's favorites, loved to sit on mom's knees, dad complained about the neighbor boy, and we cried with her grandmother over a broken knee.
We, the girls, everything was forgivable, since it was the girls who were allowed to cry, to blow their lips, to suffer from unrequited love at the age of 5, or just to be capricious.
Such behavior in boys caused laughter. Yes, remember the children's teasers: Reva-cow, green cucumber, Cry-Vaks, Grymza-ryum, etc.
But the boys, too, are sentimental! They also suffer, they also get hurt by a broken elbow, and they also like to sit on their knees, having buried their nose in mom's hair.
Boy sentimentality is gaining momentum. Psychologists notice that vulnerable men are becoming more and more. This is due to the fact that the world no longer needs warriors, gladiators and fighters, in the truest sense of the word. There was no need for natural selection, which led to a softening of the male sex.
The boys' mental qualities have transformed, become softer, more tender. This is not a denial in them of the male core about which women like to talk, this is the real thing that has risen to the surface of their soul.
I have a son, Daniel, who is 5 years old. A recent case prompted me to write this article. Danya was watching a cartoon about a baby mammoth. Remember: Let mom see, let mom come, let mom find me inapplicable.
I myself sobbed in childhood from this cartoon. But my son did not cry, no, he just came up and asked me: But can we not take the mammoth baby to me so that I can be his mother? And these eyes are full of tears and pleas.
Great work I had to calm my son. We identified the little elephant to the mother the elephant, as it was in the script, and I took my son on my knees and swung it as in childhood, and he fell asleep.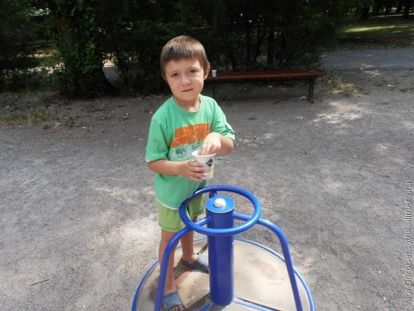 I realized that sentimentality is not only inherent in girls, boys can cry too, only they hide it more often. And it seems to me that it is not necessary to tear them off halfway through, you should not break off the spiritual impulses. Let them grow sincere and open, and how to defend myself from evil and cruelty in this world, I will teach him.
How do you react to the emotions that your children show? Teach them to hide or help to let children's feelings go free?