Every time when I look at children who are sitting quietly in a cafe at a table next to their parents, I am amazed – is this really possible? My daughter and I could not visit cafes and shops until about two and a half years ago, because she couldn't sit in one place at all.
Occasionally, it was possible to divert it with something new — pebbles in pots, a fountain, or pouring water from a bottle into a glass;
The impression was created that she constantly needed to run somewhere, break something, taste it and at the same time definitely fall and hit the corners of the tables and the wall. The distraction variant with the help of cartoons fell away – at that time she was not at all interested in cartoons.
Toward three years, we gradually began to emerge – to visit cafes (for children and not only), shops and entertainment centers. Not without children's rooms, the purpose of which is to release parents from parental responsibilities and give time to eat peacefully, at least.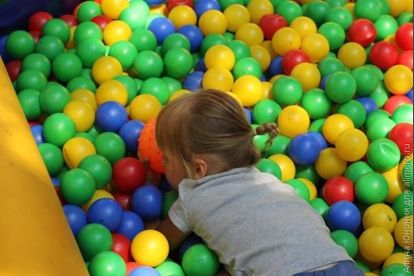 The first (and most important) minus for me is hygiene. Sometimes I get the impression that the organizers of children's leisure are counting only on the fact that the child is carried away by an unfamiliar toy, and her condition is a secondary matter.
Repeatedly, I saw toys being carried out of the room, kicked on the floor, and then returned to the place as if nothing had happened. And it's not just dirt, but also pathogenic germs and viruses. Thus, you can pick up anything – from acute respiratory infections to more serious diseases. I do not argue, in other public places (even on the playground), this probability also exists, but still it is less in the fresh air.
Once there was a glaring case – in the children's room in our shopping center there is a pool with balls. And one of the children present urinated into him. I don't know where the administrator and parents were at this time, but the fact remains. But the main thing is that after removing the culprit from the pool, the other children continued to jump in it as if nothing had happened.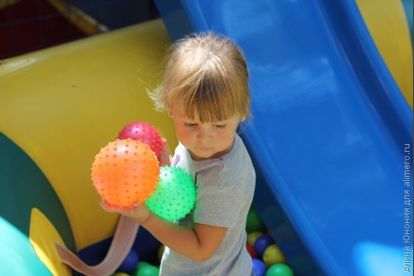 Another disadvantage for me in the rest of the visitors of children's rooms. I have repeatedly observed that parents absolutely do not care about the health of others, and they consciously lead frankly sick children to public places.
Just the day before yesterday, my daughter and I were in the cinema, but I had the impression that we were sitting in a TB dispensary – such a cough was around. A similar situation is possible in children's rooms. Although, judging by my observations, the kindergarten is no better.
Do not forget about the safety of the child. If there is an animator in the room, or just an adult who keeps order, that's fine. But the fact is that not everyone can cope well with their responsibilities. So, once I witnessed that the child just went out into the street in the cold — I was looking for a mother who had just left for the toilet. And the animator did not even notice.
An oversight option is also possible due to the large number of children. Therefore, I do not leave my daughter in the room if I see that she is full.
It seems to me that there is no point in leaving children under 3.5-4 years old in the room, in any case, this was the case with my daughter. Now it is much easier to carry her away – it can be creativity (coloring, modeling), role-playing, and cartoons.
Even if there is no animator in the room, the daughter can easily entertain herself or play with someone of the same age. And this time is enough for us to talk and eat.
It's great if children in the children's room are carried away by various master classes – working with dough, painting figures, making cards, etc.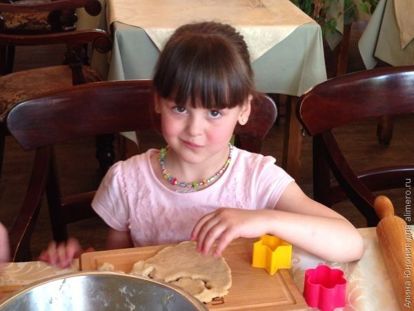 Perhaps visiting the children's room is a great option for children who do not go to kindergarten. In this way, they communicate with their peers, learn to communicate and find ways to solve conflicts with new children.
Although, as it seems to me, there are more advantages for parents in children's rooms than for children. For us, it is an opportunity to relax and unwind, and for children it's just an opportunity to do the same things as at home, only with other people.
I am absolutely not against the children's rooms. For example, in a cafe near our house there is a room with video surveillance, and parents at any time can see what their children are doing – monitors can be seen from anywhere in the hall.
My first rule – Do not attend children's rooms in the heyday of acute respiratory infections. The second – Do not leave the child unattended if I am not sure of her safety. The exception is the presence of a sane animator, a closed door and the ability to keep the exit from the room in my field of view.
And how do you feel about the stay of children in children's rooms?