Noise, screeching, crying, screaming … I flew into the nursery, and there Dasha was crying because Yura offended her, Andrew took the sword from Dani, and Danya broke Dasha's doll head, and Yura … It's hard to understand, but possible.
I sit comfortably on the couch. The conversation promises to be long. Everyone is silent at once, and four pairs of eyes are looking intently at Mom, and I try to be as fair as possible.
We repaired the doll, returned the sword, made Dasha a new hairstyle, sat Andrey at the computer, and I turned on the cartoons for the little boys. We hugged and kissed together, I ran for donuts and the conflict was left behind.
Such disassembly happens in my family not often. Usually boys play together, and they don't offend their sister. They have one, so she gets all the best: the first candy, the first cake, the first toy.
Between themselves, the guys also try to divide the sphere of the playing area. Everyone has their own toys, their own draftsmen, their own pencils.
But, of course, there are moments of disgrace when the train goes off the rails. All knurled life collapses like a house of cards. It is necessary for someone to climb into someone else's territory, immediately screams, tears and battles. I try not to let this happen, but it's children!
In my family, I do not allow conflicts between children. I believe that since childhood it is necessary to instill love for each other, to develop a sense of mutual assistance, mutual support. When they grow up, they can rely on each other, and this is important. As my daughter says: One for all and all for one!
I will also give the opposite example. One of my friends has a sister, whom she has not seen for 12 years, although they live in the same city. Mom, when the girls were still small, gave out a smaller daughter more, thereby settling in the soul of the eldest offense, jealousy and hatred. When her older sister turned 18, she kicked out her mother and smaller sister. 12 years have passed since then. Neither the mother nor the smaller sister do not communicate with her.
How could a mother do that? Having divided the two sisters with her love, she spat on the eldest daughter, broke the family ties. And this, which is not strange, is not an isolated example. A lot of parents do not build relationships between their children. Hence the broken souls, lost connections, loneliness and hatred of their brothers or sisters.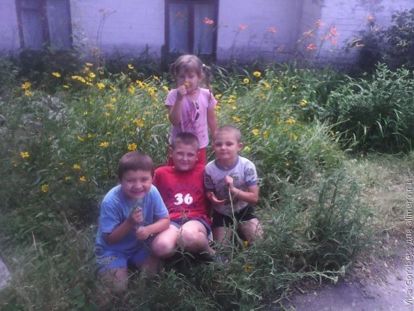 I really would not like to see such a model of behavior in my family. Therefore, I, always and to the last, will strengthen the ropes of bonds between my children.
So who is to blame for children's quarrels: children or parents?