We are all accustomed to the phrase that every child is an individual, no need to strive to surpass someone's records or catch up with everyone. But what happens when behind these words there is an elementary unwillingness to raise your child?
Until I literally face-to-face, I also piously shared the phrase that every child is an individuality and you shouldn't compare anyone and try to have the same results. Not yet encountered.
I have already written in one of the topics about Anya (a woman over 30) and Vitya (her son is 2g10m). Let me remind you that my son is three and a half years old, this is important. Vitya is almost taller than my child, of a large build and, as a result, stronger. In all other respects, Vitya loses to my little boy.
He is still small!
This is the first and main excuse for any of my words. When I try to find out from Ani, why Vitya cannot be taught this and that (do not beat the other, do not pour sand into your eyes, eat yourself with a spoon, do not fight hysterically when something breaks from their designer, etc.) I hear in response: He is still small!
Immediately there is a comparison, that here is mine, which is already big, so it can. When I say that a year ago (ie, two and a half), my child already knew this, too, she answers that all children are individual.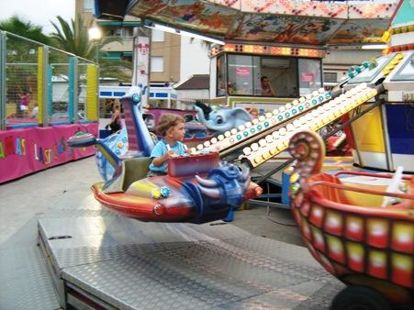 To each his own
Of course, Vitya knows something. Talking with scraps, chasing your own stroller, distinguishing certain brands of cars, hanging out in shopping centers, etc. But this set (in my eyes) is somehow very specific to a child of almost three years of age.
Vitya does not eat himself – mom chases after him with a spoon. Victor does not speak – only fragments of words. Vitya does not know how to dress himself. Undress too. Is that panama removed. Numbers, letters, colors, etc. I generally keep quiet. There it is not and was not. Well, what do you want – to each his own. Something he can do, but something else is not.
In my understanding, being able to hang out in shopping centers is not the most important skill that a child should possess. But to each his own – yes.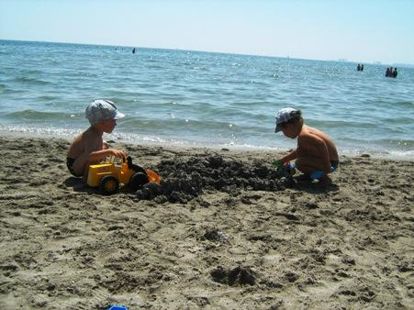 Someday still learn
Why do you climb into their disputes? Let them learn to negotiate! – she told me once, when Vitya once again tried to take my toy away. I tried to explain to her that you can leave to negotiate only those children who can agree among themselves, and who are at least in the same weight category. Because in this case, Vitya will take away the toy and that's it. He is stronger.
In response, she snorted that it was nonsense, that the truism was not to interfere with the relations of children. I must say that we quarreled. I took the child and went for a walk. Because the truism works only when her child takes up. If, God forbid, my climbs to Vita, then she intervenes immediately! Well then – her boy offend!
When I ask why she cannot explain to her child what is good and what is bad, I hear that it will reach everything, there is nothing to explain.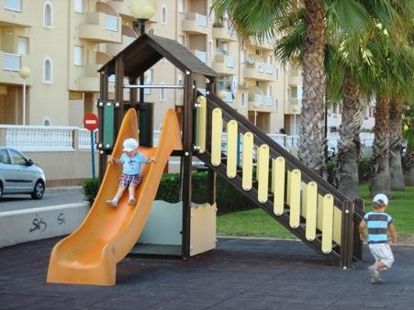 My thoughts, my horses
The position itself ever learns me at all touches. No, I understand that nobody in diapers goes to school, but still. The child is not able to do virtually anything, in September he goes to the garden, where – Anya believes – he will be taught just about everything. In the garden goes! Not in the manger.
The child builds sand cakes and shakes, protecting them, although no one tries to touch them. Anya, did someone take away toys from him or break kulichiki? – I immediately react. She says no. I do not understand – it is strange to me that the child behaves this way.
It is now I can try on the situation of her words that do not interfere with the disassembly of children. That on their playground too, there were kids stronger than Viti, and she did not climb. What he also received when something was not shared there, and she looked calmly – let her study. Am I projecting the consequences of this onto those ill-fated kulichiki?
The child is nervous in itself. Just a little – hysterical. Actually no wonder. Are you stupid?! Why are you so stupid ?! You have me down or what? How did you get me! These are the main exclamations of Ani, which are distributed almost every day. That is, on the one hand, she does not teach him anything; on the other, she demands that she understand. Himself.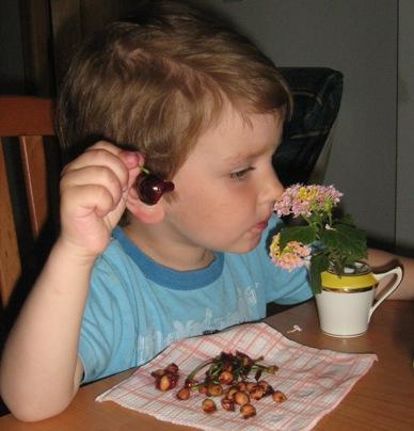 I somehow could not stand it and said: Do you think my child is so smart because you were born like this? From birth, did he eat, speak and dress himself? In response, received: Well, I do not know. I tried to convey to her what to do with the child, to explain, so that he understood. And not just bring it to the group of early development.
Yes, I understand that someday he will understand everything and everything will come to it. The only question is how? And then the moms are surprised – oh, what is it that grew out of my nice boy? And really!
For me, the truth is completely different: if you yourself do not bring up your child, then society will bring it up, but it will do it the way it pleases him, not you. And later it will bite your elbows.
Yes, I know that all children are individual. But now, when I hear a phrase about the fact that they are all different, I begin to think: so maybe because their parents are different? And I, of course, do not mean genetics.