Twice we celebrated the birthday of a daughter in children's centers – 3 and 4 years. For an additional fee, the administration of the children's table can be taken over by the administration, but I decided to do this myself.
Usually, children at children's parties behave very actively – they take part in competitions, dance, perform various tasks. Therefore, drinks – perhaps the main component of the children's table.
It is believed that juices are useful and absolutely all children love them. Alas, this statement was true at least a decade ago, when there were still natural ingredients in packaged juices.
Now, except for sugar and extra calories that are not absolutely necessary for a child's body, there is practically nothing in them. Moreover, many parents against juices in general.
The best option for the children's table is pure non-carbonated water. However, in many children's centers there is a cooler for children, which anyone can use.
Ideal – compotes and fruit drinks homemade. However, in the hot season, you should carefully monitor their freshness.
At the daughter's birthday from the drinks were – water, several packets of juice.
We were already more than ten children's birthday parties – children didn't pay much attention to food at any of them, they were more interested in contests, entertainment and communication.
It is better that it was a healthy meal, and then I often meet huge plates with french fries on holidays for 5-6 year old children, for example.
I believe that fruit should be on the children's table. They, of course, need to be pre-washed and cut into portions, remove the bones.
My daughter's birthday is in May, there is practically no seasonal local fruit at this time of year. Therefore, on our table were only bananas and apples. If the holiday is in summer or autumn, then you can serve the children with sweet cherries, peaches, strawberries, pears, etc.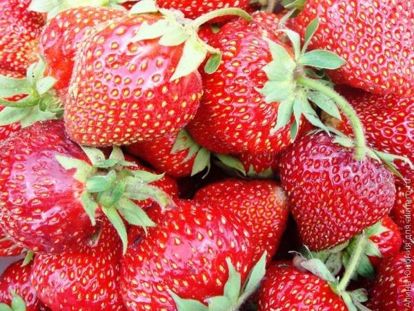 From sweet for a snack, we had homemade cookies, gingerbread, bagels.
We did not have main dishes on the table due to the fact that the event lasted only 2.5 hours, of which only 20 minutes were allotted for food. Otherwise, tiny canapes with cheese or ham, rolls with various fillings, croquettes from potatoes would be an excellent option. or meat, mini patties, etc.
It can be made to order or buy ready. I chose the second option, some friends ordered – no difference, in two cases the children expressed delight only in the appearance of the cake (I saw the product in the form of a car, a princess, etc.), but they relieved it very reluctantly. However, maybe this is in our company just a little sweet tooth.
Try to give preference to cakes with a minimum amount of dyes, flavors, fat; oil cream prefer protein. In the hot season it is better to opt for a cake with fruits and berries than a delicacy, which is richly decorated with cream.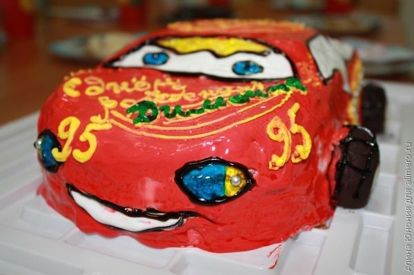 If you are not very familiar with the taste preferences of some guests, it is better to clarify in advance whether your child has a food allergy. In this case, you should either not serve this treat, or warn the parents of the baby about its availability.
Naturally, it should be extremely careful to monitor the freshness of products, to comply with the conditions of their storage.
Thinking through the menu for children's birthday should be guided by the general principles of healthy nutrition for children. On one of the birthdays, we were treated to children's champagne, I tried it for the first and, I hope, for the last time – it is such an unpleasant chemical taste.
Do not forget about the dishes, the best option – bright and colorful disposable dishes, good, now there are a lot of options on sale with princesses, and with wheelbarrows and many others. It does not need to be washed, and there will be no fear that some of the children will be cut by broken glass in case of anything.
And what is included in your menu for children's birthday?