If earlier all types of creativity for children were limited to drawing and modeling, now the variety is amazing – from beadwork and fancywork to little-known origami and quilling.
Recently, a daughter asked me what is more important – sports or creativity? I could not find the answer, because I believe that all classes are equally important for a child. Especially if there is a desire and opportunity to engage.
By the way, here's a desire for her daughter appeared relatively recently – four years. Apparently, the reason is that the results of her work have become more beautiful and significant for her. We certainly photograph each hand-made article and send it to grandmothers.
Here you can list for a long time. First, creative activities develop the perseverance and ability of the child to concentrate attention. Recently, I was amazed that my daughter spent a full hour and a half at a quilling master class (the art of paper twisting).
For her, a very active girl who hardly sits in one place, this was the first time. After classes, she was so wildly excited that we had to purchase a subscription to annual classes.
These skills (not paper-twisting, but assiduity) will undoubtedly be useful in school, and for hyperactive children they will not be superfluous.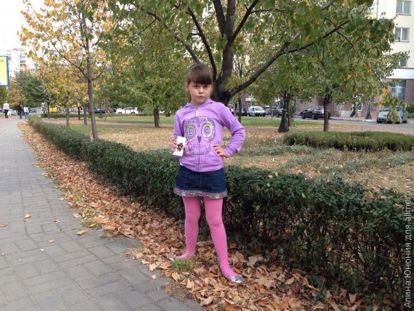 Everyone has heard about the benefits of fine motor development. It is believed that the contact of fingers with small objects is directly related to the development of the speech center. Therefore, there is definitely a benefit in working with beads, tools and other details.
It is impossible not to recall the development of a sense of beauty – taste, working with colors and their shades. In addition, logical, figurative and intellectual thinking often develops in such classes. I almost forgot to write about neatness – after painstaking classes my daughter began to hurry less and fuss while doing everyday things.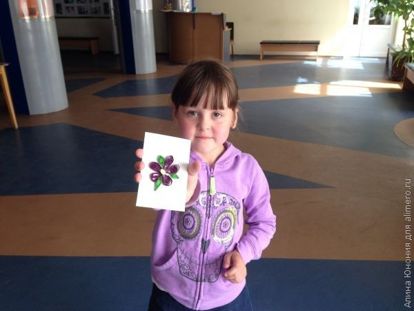 I have nothing to write here. Is that the likelihood that the child will think of shoving something small in his mouth, nose or ear, which is almost impossible – after all, children in such classes are taken from a certain age, besides, there is always a teacher (or parents).
Previously, all our creative activities were limited to homemade crafts, and in the garden, children often work in this direction.
Fortunately, there are a lot of materials now, and almost all of them are commercially available. We tried many things – crafts made of beads, colored sand, applications, drawing on canvas and dishes, decor of plaster figurines, etc.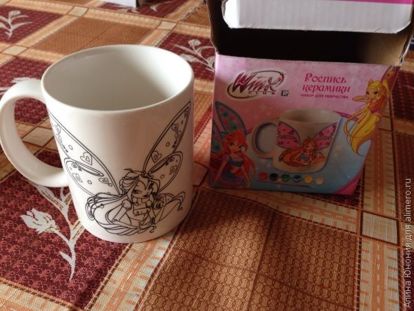 A great incentive is that manufacturers want to earn more by portraying their favorite children's characters. I am sure that my daughter would not pay attention to the set of canvas and paints if it were not for the image of the Winx fairy on it.
Kits for creativity, of course, cost a lot, but you can always think of an alternative – for example, in kindergarten, children often use for crafts not expensive colored sand, but ordinary cereals, which have different colors and structures.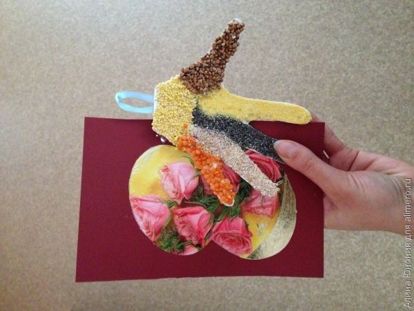 On sets of beads, you can also save money if you buy beads and beads in a regular store – the same thing, but without bright packaging, but much cheaper.
Summarizing what was written, I can confidently say that I support my daughter's love for creativity. We found a children's center with a convenient schedule of classes (in the morning at the weekend), for which you need to pay a symbolic amount – only 300 rubles (100 UAH) for the whole academic year, the money goes to the purchase of materials.
And how do your children relate to creativity?