If the family has two or more children, then childish jealousy is sure to be present. And the task of parents is to minimize it or, in general, to eradicate it. But how to do that?
I have a younger brother. He is 5 years younger than me. This, in my opinion, is a great age difference rather for the mother than for the children. The eldest child immediately goes from firstborn to helpers.
Instead of paying me attention, mother devoted herself to her brother. He grew up a sickly child, constantly screaming. It's normal that mom spent more time with him. But I was a child too!
One day my mother left for milk, and I decided to give my little brother to my neighbor Aunt Lena. She did not have any children and, at that time, I decided to give my aunt a gift. I didn't remember exactly what was in my head, but I took the little brother to the next door and put him under the door.
When my mother returned from the store, she did not find the children. She did not have time to shout. She saw me coming out of the neighbor's entrance. The brother was returned to the stroller, and the mother, for the first time in half a year of sharing life with a new little man, decided to have a serious conversation.
She tried to explain to me for a long time that her love is now divided by 2, that this little screamer is my only brother, that my mother has become less necessary in my life. I listened, heard and tried to understand. That day was a turning point in my relationship with my brother. I accepted him, fell in love, began to help my mother.
To this day, brother is my first and best friend, my adviser and sponsor of my most crazy ideas. We live in the same city, we are friends of families, and we remember our childhood with laughter.
When I myself became a mother, the question of jealousy in my children disappeared by itself. They are twins, so everything was given in equal dosage.
But after 3 years, my family was replenished with two more sons. And here I remembered the sad experience of my mother.
I tried to build relationships in my family so that children would not feel any superiority. I don't buy gifts for one person only, I don't single out children by quality, I don't give examples.
If at first tension was present, then over the years it has passed. My musketeers know that Santa Claus presents gifts to everyone, that mother bakes pies for the whole family, and markers are bought in 4 copies.
Children's jealousy in my family is missing. At least I do everything so that children do not feel deprived of something.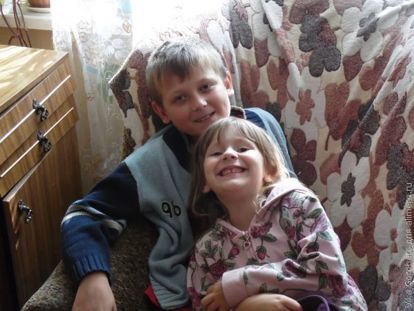 Moms who are just waiting for replenishment in their family, having already one child, I would advise to prepare older children.
What will be joy for you will be a shock for them. Talk with them, let's iron the tummy, explain how much you love them two.
Children understand much more than you think!
Does your family have a place of child jealousy?