Memories of birthdays from childhood remain for life. Remember that waiting for a miracle, with which you wake up in the morning, and you want to lie down for at least a minute with your eyes closed, knowing that you will open them – and the HOLIDAY will begin!
Birthdays from my childhood began with warm congratulations from the closest people: mothers, fathers, grandmothers, sisters. And dad always bought flowers. Let me still quite small, but WOMAN!
And then I ran to the kitchen to look at the cake, which my mother finished late at night. She is not a pastry chef, but each time she managed to decorate the cake in an original, with a twist, and constantly experimented with fillings and creams. I knew that this cake would be different from all the previous ones – where did mom get so much fantasy?
The holiday itself was held with the participation of grandmothers, godparents, friends. At home or in nature. Simple and trite. But I didn't think about it then – it was like that for everyone. And these days were remembered by flashes of bright emotions.
Time is ticking – the world is changing


The fact that the new time has changed even the approach to children's holidays, for the first time, I thought about it in my student years, visiting with my girlfriend a children's cafe in Kharkov. There was an excellent selection of desserts, which attracted not only children, but also adults.
The cafe was crowded. Many tables are occupied precisely by children's companies (accompanied by an adult, of course), celebrating something.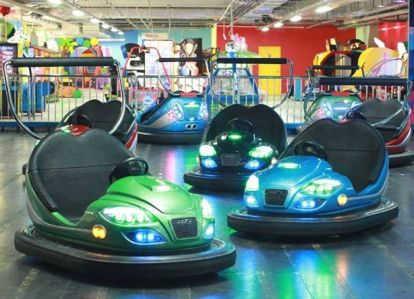 Tribute to fashion


Over time, the friends began to give birth to children, which gave new opportunities to my observations of the traditions of children's parties. The first year is usually celebrated in the family circle. Rather, the date is not for the child, but for the mother: the most difficult year is over.
And from the second year everyone is trying to make an original holiday. The most popular idea among my acquaintances, young mothers was a visit to a children's entertainment center and fast foods such as McDonalds.
There you can find slot machines, mazes, slides for children of different ages. And in a fast food restaurant, try something that mom would not allow to eat on a normal day, and get a beautiful ball as a gift.
And if earlier organized holidays were available only in regional cities, now it is not surprising even the inhabitants of the province to be a children's entertainment center.
The capital went further


The larger the city, the faster new ideas are developed, turning into fashion trends. In Kiev, an invitation to a clown or a magician for a holiday, costume parties, children's bowling are popular. And for girls – a professional photo session.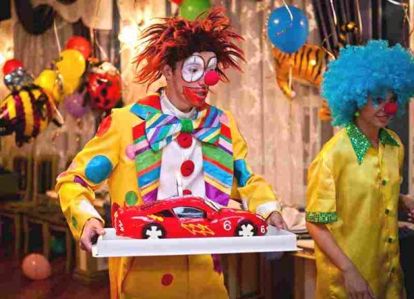 Nobody will be surprised by a trip to the world of slot machines. This is in the past.
Children's holiday in our family


This year my parents had the honor of organizing the celebration of the 5th anniversary of their grandson. He was just visiting with them at this time. In obedience to the trends of the new time, we went to a children's center and a cafe. And, of course, nobody canceled warm greetings, gifts and mother's branded cake with candles.
In the evening I asked my nephew: How was your day? He told me about a gift from a robot, a water pistol, balloons, and a huge, beautiful cake. For some reason, he was impressed by his home congratulations, not the cultural and entertainment program.
And I wondered if we are not forgetting the main thing in the pursuit of fashion trends for children's parties?