A little more than a month is left until the daughter's fifth anniversary, and I am already starting to think over possible options for its celebration. There is something to compare with – for a whole year we visit the birthdays of friends, celebrate positive and not so good sides. Of course, I want to spend a holiday at the highest level to meet the expectations of the child.
The easiest option is to set the table and celebrate the holiday in the best traditions of Slavic hospitality. The only thing is that children in this situation usually remain out of work and the birthday turns into banal gatherings.
This option does not suit us, because there are a lot of friends and their parents, and if you add godparents and relatives, it will be crowded and uncomfortable. Therefore, we do not consider this option.
Last year, my girlfriend celebrated the birthday of her daughter in nature, but, again, the kebab was more interesting for adults, and for children such an event was like a regular holiday.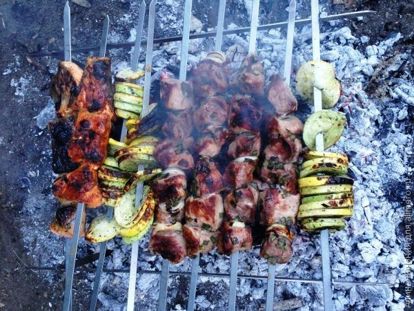 Holiday in the children's center
So we celebrated the previous two birthday. The bottom line is that children are entertained by animators, and parents do not get bored at this time – a small buffet with light snacks is organized for them.
The obvious advantage is that you do not need to invent entertainment for children, to clean the room.
The previous holidays were a pleasant surprise for the daughter – for three years the children were entertained by the princesses, and for the four years by the cats. Then she realized that the theme of the holiday can be chosen, and now she is changing her preferences every day. Give her the witches from the Winx clubs, the pirates from Netlandia, and yesterday she asked the little mermaid Ariel and Mickey Mouse.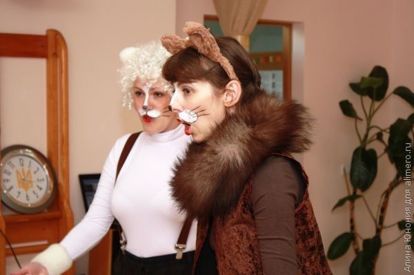 Here the main thing is to agree in advance so that the holiday is not spoiled.
Having visited dozens of children's holidays, I know that the main thing at the festival is the presence of drinks (water, juice), a beautiful cake and easy-to-use food.
So, recently we were at a birthday party, where the children's table was just bursting with dishes, many of which remained intact – the children reluctantly nibbled chicken skewers, lazily pecked french fries and preferred to play with balloons.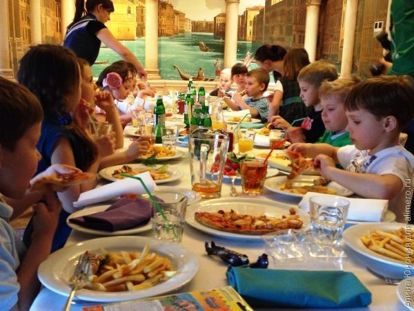 This new detail in the holidays now very popular. We took part in cooking classes for pancakes, dumplings and even pizza, most of the guests were delighted. True, this element of the holiday can be realized not everywhere, but only in institutions with a kitchen.
Often there are also creative workshops, from light ones (crafts made from balloons, for example) to decorating plaster figurines, origami, etc. Moreover, over the years, children become more diligent and most of them like this kind of entertainment.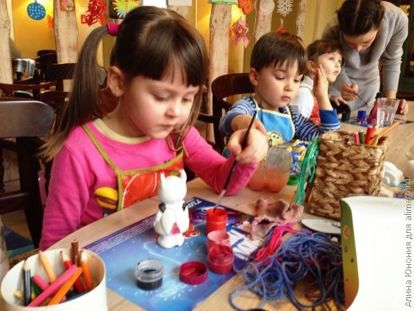 In order not to think later who will give the gifts to my daughter, I usually buy them myself. For example, last year my daughter was a fan of the Winx fairies and I prepared thematic presents in advance — clothes, a bag, a swimsuit, a blanket, a towel, etc.
Now, like last year, I am ordering gifts from American sites — shoes, clothes, dolls, etc. Honestly, even the godmother calls me in advance and asks me to choose something to my taste to please the goddaughter.
Do not forget to make sure that the holiday remains in memory. Honestly, no matter how hard I tried, I didn't succeed in any good photos – there is a bad light in the room, the children are constantly in motion, and there are other things to do – set the table, pay attention to the guests.
Often, children's centers themselves offer photo and video services for an additional fee. But there are other options. My friends and I ask for help from the godfather of one of us, who is interested in photography. He quite tolerably takes and processes pictures from children's parties. Again, photography is now a very popular hobby, so finding a friend with a good camera and a sense of beauty is not a problem.
In 4-5 years, the organization of the birthday can be shared with the child. so, last year, together with my daughter, we chose a cake and a place of celebration. But my girlfriend wanted to make a surprise to her son, in the end he was scared of animators, pirates, and the holiday was ruined.
There is less time before our holiday, and I'm happy to read your secrets of holding a children's holiday at the highest level. And about our event, I will definitely report to you!