It would seem early, but at about two years of age, first friends and girlfriends are beginning to appear in children. Our company of moms was formed at about the age of 1-2 years for our children – and we have about 10-15 peers of different sex in general.
Some of the moms communicate with each other more, some less, and this can not affect the children. Those who spent more time together began to attend one group in kindergarten. Thus, the adaptation period is much easier.
My daughter considers her boyfriend Dima, who is six months older than her, to be her best friend. In kindergarten, he does not want to play with anyone but her and be in a pair. True, the teacher recently spread them out, because my daughter teases Dima while eating. Apparently, from an excess of feelings.
This friendship is predictable, because the boy's mother and I used to study in parallel classes, the same age, we have a lot of common topics for conversation, and we live close to each other, often with the children we go to exhibitions, to the zoo, to walk.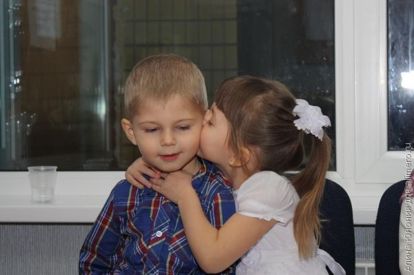 Often the daughter is interested in when they will marry Dima, because they no longer have the strength to endure such a long wait. It is noticeable that the opinion of a friend matters to her, because she often asks: Do you think Dima will like this dress ?, And what does Dima say ?.
I don't see any minuses in such a friendship, because children are comfortable together, they don't fight, they don't quarrel. True, the manifestations of feelings in the form of kisses, I try to stop, except during holiday greetings.
This is Vika – a girl who is 11 days older than her daughter. Perhaps that is why girls are so similar to each other, not only characters, but also in appearance. If we add to this the fact that some of their clothes are the same, it is not surprising that those around them are often confused. And the characters they hooh – immediately felt a cross between Taurus and Bull.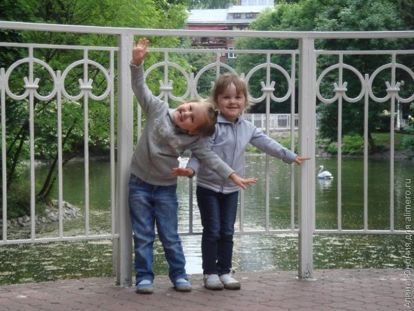 Now babes love to play role-playing games – they gather for a ball, dress up in dresses and jewelry, play dolls. Usually they get along well with each other, which allows Vika and my mom to take them to a cafe, for example. Especially simplifies the situation of having a tablet with cartoons about fairies.
We have about the same number of girls and boys in the company. Sometimes children are divided into groups according to gender. Boys play with cars and trains, and girls play cooking games or dolls.
Often we are a noisy company attend various events, almost all children's birthdays are celebrated with the participation of at least 10-12 children. In bad weather, we go to visit each other. With many friends, children communicate on Skype. For example, one of the boys recently flew with his parents for several years in the United States, so, alas, there are no other ways to communicate.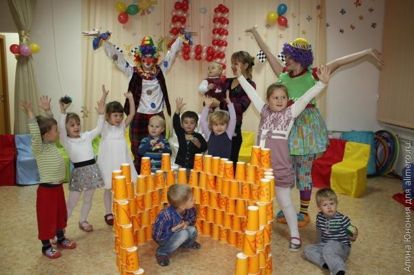 There is a daughter girlfriend Elvina. We met her mother at the maternity forum and gave birth with a difference of 1 day. They live in Estonia, and we in Ukraine, until we have never met, although we often invite each other, and the distance to Tallinn from Kiev is about the same as from Kiev to Crimea, where we have already been several times .
We constantly communicate via Skype, letters, exchange postcards and packages. And I am sure that we will meet in the near future.
Childhood friendship gives the child a sense of his place in society, helps to develop different behaviors, teaches socialization skills, brighter command and leadership qualities.
Friendship gives the baby not only people close in interests, but also an additional opportunity to learn to respect and trust another person.
Help your child find and maintain friendship. After all, friends from childhood, usually, are the most expensive in adult life. Some call child friendship the rehearsal of adult relationships, but often it can give us adults a real example of humanity and loyalty.