I found flat feet in my son at the age of 5. Moreover, we regularly, 2 times a year, undergo a medical examination. I realized that doctors do not pay attention to such trifles at all. As the surgeon told me in the clinic, I later went to the doctor. And you, the doctor, where were these 5 years that you could not diagnose the disease at an early stage?
I left the clinic in a frenzy. In addition to everything, when I asked for a massage course, I was told that such adult children as we would not help, they have a line for the kids ahead of the year.
Imagine my mood when I came home. Not only do doctors not feel their guilt, they still refuse to treat.
But I am a crazy mother, and sat down at the books, the Internet, Komarovsky, began to read everything you can about flat-footedness. (I, with our medicine, could probably have finished the medical institute as an external student).
I studied a lot of things and now I want to share my knowledge with you.
To begin with, what is flat feet in children.
Flat feet – this is the deformation of the foot, which characterizes the flattening of its arches and dramatically reduces the depreciation of the musculoskeletal system. Simply put, the sole of the child does not have an inner notch.
Mommies can check their child by wetting his feet. If the footprint has a bend and a notch under the thumb, then everything is fine, and if the footprint is full, it's time to worry.
Flatfoot is congenital and acquired. Congenital is extremely rare, mostly – acquired. And the main reason is bad, poor-quality shoes.
This means the first rule of prevention of flat-footedness – quality, with a dense heel and a tubercle inside the insoles shoes. This is 50% success.
The second rule, the next 50% – walk barefoot. When walking, the muscles of the foot contract, the calves are strengthened, the sole is massaged. It does not allow the disease to develop.
Add more Swedish walls, thick sticks, circles, balls. Let the child climb everywhere, jump, run, but barefoot.
Moms who are faced with the same problem as mine, do not be disheartened and do not listen to anyone. Flat feet to be treated. The child finally forms the foot to 8-10 years. Therefore, there is time.
Need a workout. I will not describe the special complexes, they are in any literature and on the Internet.
Now orthopedic shoes. If you can not afford to buy it, it is not cheap, buy orthopedic insoles. They will help keep the leg straight and relieve tension from the calf muscles.
I also want to share my little secrets. It's summer, let the child walk barefoot as much as possible. If you live in a private house make him a path of pebbles and logs. If you are apartment dwellers, put baby beans or peas in a box, let them go barefoot 2 times a day.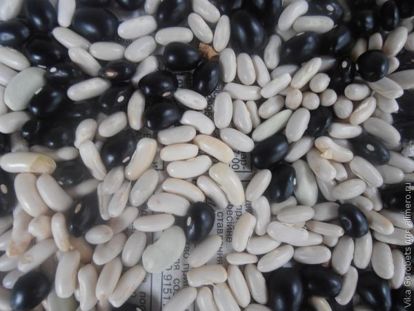 And yet, there is such a simulator for the legs. There are balls rolling. He is an old sample. This was still my mom was. Look for friends, be sure to find. Let the child spin balls for 10 minutes per day.
I will say that it is necessary to work and train with a child for a long time, six months from day to day. But the result is not long in coming.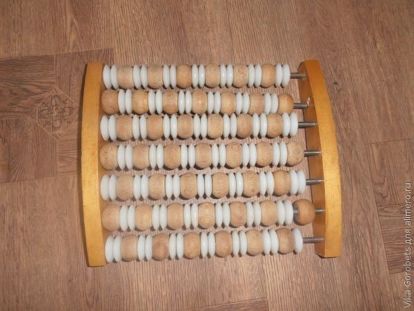 And finally, do not despair, everything will pass and this too, and your child will be healthy!
If you have your own health-related recipes for flat feet, share.