It is no secret that the preschoolers' fantasy is very well developed and often children take fiction as reality. However, sometimes adults contribute to this – remember the stories about Babayka or mythical policemen who take naughty kids in a bag.
At about the age of two, her daughter had a fictional friend, Dide. Honestly, I didn't really figure out what she had in mind, because the word wasn't around her or in the lexicon of those around her.
It often happened that the baby pointed to the space (on the street or indoors) and said: Von Dida, look !. Grandma suggested that these are visions of otherworldly creatures, but I do not believe in them. Apparently, it was just fiction, I do not know.
By the way, at one time, in another, seemingly irresponsible age, the daughter pointed her finger at the sky, accompanying her gesture with the phrase Mom would fly there. Honestly, I was a little uncomfortable with this, but, as you can see, I still have not flown with you. I didn't fly anywhere on the plane, and I still don't understand her statement.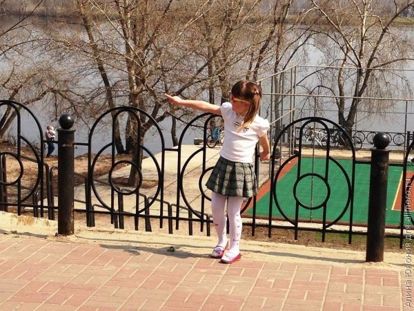 After three years, children usually begin to play, while inventing different situations – make-believe pretend to eat from scrap materials. Often, babies endow characters (dolls, animals) with certain characters, they play different situations – playing school, shopping, family (daughters-mothers), for example.
Almost always, such games reflect relationships within the family in which the child grows. Therefore, if you notice that aggressive-minded characters prevail in games, you should reconsider the situation in the family as a whole.
Preschoolers do not always understand the difference between deception, joke and fiction. If you notice that the baby is not telling the truth, you should immediately find out the reason for this, otherwise it may become a habit.
For example, a friend of my daughter, who goes with her to kindergarten, invented (lied), a teacher, that he had a stomach ache. The teacher, without thinking twice, called the mother, who took the boy home, where it turned out that the kid simply did not want to stay awake in the kindergarten.
Mom, on the recommendation of the caregiver, explained in detail to her son that on that day she took him back within ten minutes for the reason that she had a day off at work. But another time, if the situation repeats, and she is at work, you will have to go to the hospital so that the doctor will confirm the diagnosis.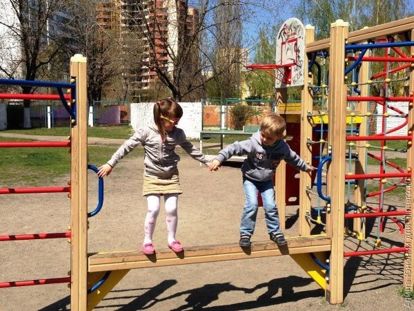 Here it is necessary to act extremely carefully in order not to nurture the fear of the doctors and hospitals with the child's own hands. That is, it should not be a threat. You will invent – they will take you to an evil doctor, and a logical solution to the problem – during an illness you should contact a doctor.
By the way, my daughter tried several times to follow the example of a friend, but already at home, when she did not want to eat or go to kindergarten. I told her a story about a boy who screamed wolves! (and then when the wolves really came, no one believed him). It seems to have worked.
However, sometimes children come up with painful sensations, when they want to once again be in the arms of their mother, they strive to be pityed. In this case, it is obvious that the child lacks tenderness and attention.
Often, kids imagine themselves as heroes of their favorite fairy tales and cartoons. It seems to me that there is nothing wrong with that. Rather, on the contrary, thinking, acting skills, the ability to perform and reincarnate in public develops.
My daughter often pretends to be princesses, fairies, animals (here, by the way, physical development is also present) – she dresses up, sings songs, uses phrases from cartoons and books, accompanies performances with sound effects.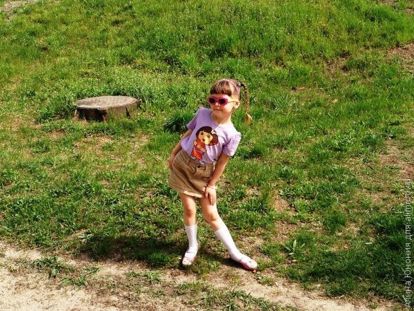 Such inventions should be encouraged, for example, the phrases you do great! Yes, you are very similar to the fairy! That gives the child confidence in his abilities.
Childhood – it's time to allow yourself a lot. Who among us is capable with a serious facial expression to use a cucumber instead of a phone or to frighten a husband with the phrase I am a fairy of waves !. In most cases, the demonstration of our acting skills ends with either playing with children or playing charades in the company of friends.
Again, the most important point is to determine the clear difference between deception (which can lead to consequences) and fiction (which is more of a game character).
And your children often invent?