Sometimes the daughter gives interesting judgments about what she is afraid or does not want to happen to her in the future. Getting to the bottom of it, sometimes funny, and sometimes sad, installations are found.
Girls boys
A daughter plays with dolls: Mom, Dad, Daughter, Sis … Fantasizes about their relationship, and suddenly breaks away from the game and says to me: Mom, and I want my girlfriend to be born. I'm interested in what the boys didn't please her. And boys all the time talk nonsense!
It turns out that in the kindergarten the boys entered an interesting period of toilet humor. And all her persuasions to behave decently have no effect, the boys continue to talk nonsense. So the child decided to protect himself from this in the future.
One day at a weekend I was sitting at home, working. Then there was some kind of online seminar, turned on to listen. Daughters while trying to pay attention to the extent possible: show, suggest something, draw together. But at the time of the seminar I asked not to touch me.
My daughter obediently went about her business, but somewhere in half an hour she approached and indignantly asked: Mom, do you remember that you have me ?! The wording surprised me and shamed me. I gave her a hug with assurances that I remember about her and love very much.
But recently I discovered another root of this fear, not at all the one that I thought of myself. Arriving home after kindergarten, the child showed increased talkativeness. My daughter talked a little about everything, inventing all sorts of jokes on the go. After some time, it began to strain, and I asked her not to try.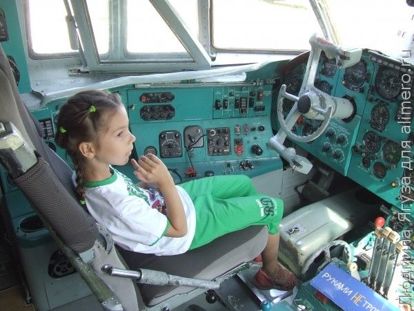 And then the daughter gives an interesting phrase: Mom, what if I shut up, and you forget that you have me !. At first, I was even confused when I heard such a strange conclusion. But then assured that this simply can not be. I do not forget to take her out of the garden.
Now, even when she herself is playing with something in silence, reading or drawing, I, passing by, always try to note my presence: I stroke my head, I kiss, I hug. I often ask what she does and what she wants to do. And then you never know, suddenly forget that I have a child 🙂
I do not want to be a journalist!
And recently, the daughter expressed another concern, shaming me. Plays, plays, and suddenly declares: Mom, when I grow up, I do not want to be a journalist! I am without any concerns, purely interested in the machine, why. And what if my child interferes with my work? It's so hard, it turns out, for a child to have a journalist mom.
And what are your children afraid of?