Children's psychologists say that children begin to fantasize actively at the age of 2.5-3 years. Many kids love to fantasize, and some are so addicted that they sometimes confuse fiction with reality.
Of course, the process of fantasy is useful – thus developing imagination, creative thinking, intelligence and logic. After all, if our ancestors did not fantasize, we would not see either cars or airplanes and all other inventions.
Without this skill, it is difficult for a child to design, draw, sculpt and play as a whole. Fantasy is often used by child psychologists to deal with children's fears and offenses. For example, the well-known method of drawing your fears and destroying a piece of paper, thereby destroying the negative.
Without noticing it, we often fantasize with the children. For example, about the dead great-grandmother and the cat, I tell my daughter that they live on the rainbow and the clouds. Santa Claus, Saint Nicholas, good fairies – all these are our inventions.
Many children aged 4-5 have terrible fantasies. The reason for their appearance can be anything, depending on the impressionableness of the child – a rumbling train, thunder, a witch from a fairy tale or a neighbor's dog.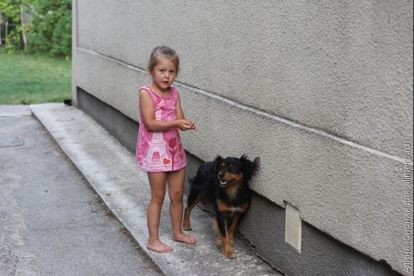 In this case, psychologists advise to knock out the wedge with a wedge. In addition to the above method of image and the destruction of fear, there are others. For example, a mother can assure a baby that a terrible sorceress is terribly afraid of a magic wand – birch twigs.
At one time, the daughter was very afraid of stray dogs. After papa assured her that he would put them all in a cage, the amount of unrest markedly decreased.
Due to the abundance of toys that copy the original to the maximum, modern children have less and less to fantasize. If I used to take a stone on rags in my childhood, depicting the process of ironing things, now my daughter has an iron, which not only splashes water, but also glows.
Little by little, the era of interactive toys, which often replace real pets, comes to us. For example, in view of the impossibility of having a live kitten, we recently presented our daughter Furby, an animal that supports the conversation, eats, sings and does not go to bed without counting sheep.
Fantasy or a lie?
It is believed that the full awareness of such a thing as deception comes to children aged 7-10 years. Prior to this, all this is perceived as something between a game and a performance.
Children 4-5 years old already more or less understand that cheating is bad. Probably why the daughter of my question Are you kidding? slyly replies: No, this is a joke !.
Often we ourselves give children a reason to fantasize, intimidating them with muffled babaykas and mythical uncles with huge bags for naughty children.
I am sure that many of us had moments when the child witnessed conscious mother's lies. Remember when you answered by phone that your husband is not at home, oh, they ring the doorbell, etc.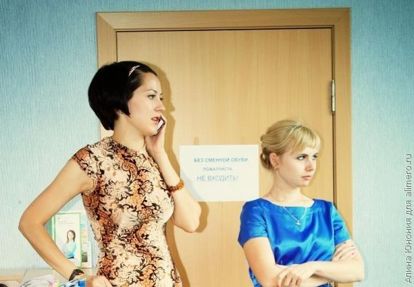 A lie is a deliberate, deliberate distortion of facts, with an awareness of the possible consequences. And fantasy is an imagination, albeit a distortion of facts, but it does not have negative consequences.
One of the reasons for lying is the fear of punishment. After all, if a child knows that for a broken glass he will be deprived of walks and other pleasures, then he most likely will lie that a cat or sister broke a glass. It is important to condemn precisely the act, not the baby.
Children's fantasies are needed and important. After all, inventors, artists, sculptors and designers often grow from active visionaries.
With the help of good fantasies, you can deal with mental problems, stress and feelings. They also can and should be used in the educational process – to imagine various options for the development of situations, their consequences.
Do your children fantasize?