Children's etiquette is not only the ability to properly use cutlery, it is the ability to behave properly in society, to know the elementary norms of behavior. About this and talk.
It is incredibly pleasant for all parents to see the admiration of strangers, when they understand that the baby knows how to eat, dress, knows the words of thanks and please.
But it is believed that such moral pleasure of parents is achieved by rigor and rigidity in relation to the child. Is it so? How to avoid this, because anyone wants his crumb to grow in love and affection.
Quite often parents wonder where their baby knows bad words, why he is naughty in society and away. But few people think that the child often copies this behavior from its parents.
Since childhood, only mom and dad exist for the baby, they are his ideal. The baby repeats everything that it sees and hears around itself.
On a personal example
When our little ones were born, we had some kind of agreement with my husband – we forget about bad words forever, we try to get rid of our bad habits, or at least not show children that they exist.
Sources from which our children derive knowledge are only the people around him – my husband, grandmother, and grandfather. Proceeding from this, we, parents, from the very beginning should explain to children how to distinguish good from bad and how to grow up as cultural people. In our family it turned out to make a personal example.
After all, neither severity nor punishment will help, if my words with my husband diverge from actions.
Or an abstract example: your baby behaves badly with your friends. This may be the result of the fact that you once unflatteringly responded to them in the presence of a child, thereby causing your child's disrespect towards these people. The kid will always try to harm them, because they do not like the most beloved people for him – parents.
Think about your behavior
Many of our actions are even incomprehensible, sometimes to ourselves. But the child needs to chew everything patiently. It is not necessary to force a crying baby to communicate with a person who does not like him.
Your views with the child can not always coincide. To the child let this person to himself, it is enough for him to squat down and give the kid a hand.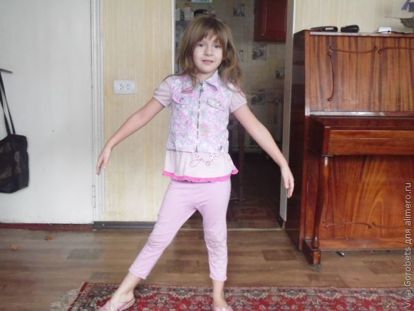 If at home the child does not hear the words of thanks and please, then he will not use them on the street and away. After all, the baby does not know their meaning.
And do not explain the use of cutlery, if you yourself grab food from a plate with your hands. A personal example is the best explanation and training.
Nowadays, you need to make it clear to your child that you need to keep a distance with strangers. The kid should know for sure that it is impossible to agree with the proposals of strangers to walk with them through the park.
But also it is not necessary to inspire the child that all the people around him are evil and bad. Your task is to teach your child to understand people at least a little, it will only benefit him.
And how do you teach your children the rules of good tone?