Sleep is an indispensable way to relax our body and mind. I do not often have dreams (in any case, they are not always stored in memory), but if something is dreamed, it will be a very vivid and memorable dream.
Do children see dreams?


And it was here that I wondered: when did children begin to have dreams, from what age? I can't say for sure, because I am not an expert in this field, but I still think that children's dreams are present from birth. Another question is when they start memorizing them?
At an early stage of development, babies have a short-term memory, therefore, they cannot reproduce what they see in a dream, but a child aged about 2-3 years old is already able to tell about a dream. Especially if it concerns some fears in a dream, threatening factors, experiences.
My son is 2.3 years old now, and just recently during lunchtime, he suddenly began to shout loudly and restlessly, and these were not ordinary sobs.
I was very frightened by the surprise, because I worked at the computer and did not expect such behavior, because my child always slept calmly. Well, except that with illness or illness, could groan, moan. But to shout so loudly – this was the first time!
My little son's sleep


I decided to stir up my sleepy to find out what happened to him, at that moment I did not even suspect that the dream was the cause of everything. And imagine how surprised I was when my child was quite clearly tell that he was so frightened in a dream. It turned out that he had a dream of a swarm of bees that were trying to attack and bite him.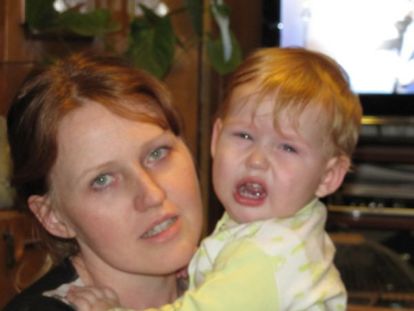 He calmed down quickly, but all the details of the dream were repeated clearly, so the doubts that the child was dreaming had disappeared from me.
Previously, it often happened that the baby laughed in a dream, called someone, sometimes muttered individual phrases. Now I already understand that all this was not accidental, but just a little boy lived through certain episodes of his dreams.
The opinion of scientists about children's dreams


Psychologists say that children's sleep is fraught with a huge amount of valuable information (and I agree with them in this opinion), which signals us about some fears and desires of the child, as well as his state of health (both physically and emotionally) .
Interested in this question, I began to study the literature on this phenomenon and discovered for myself the fact that scientists have long been practicing a detailed analysis of childhood dreams, recording impressions after sleep on film.
Of course, I am not a profile specialist, but having studied the necessary information, I began to ask my son questions about what colors he sees most often in his sleep. Since with the help of the analysis of color saturation of dreams one can assess the mental and emotional state of the child.
Caution in self-interpretation of dreams does not hurt!


All specialists conducting analysis of children's dreams, tirelessly repeat to their parents, so that they very carefully approached this issue. Therefore, for me it did not become an end in itself, but still it is interesting for me to plunge into the world of dreams of my child, as well as the color interpretation helps us to consolidate the knowledge of various colors.
Often children too emotionally retell their dreams to their parents, but this is not a reason to sound the alarm. Only in the case when the child begins to retell more frequently the alarming details of his dreams, then it makes sense to seek advice from specialists.
In the meantime, I just enjoy peacefully puffing up a lump of happiness, and I try to experience all his joys and sorrows with him.