The other day we received a task in kindergarten: to bring crafts from natural material. On Sunday morning, we, as parents responsible, went to the forest in search of the very natural material. Armed with packages, we threw in everything that came our way: cones, mountain ash, mushrooms, leaves, twigs, and even chestnuts.
When I got home, I laid everything on the windowsill to dry out. The abundance of autumn colors pleasantly pleased the eye, and I climbed the Internet to draw inspiration from crafts.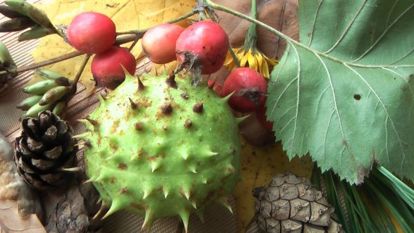 I remember when I was little, we also made interesting things with our parents. And for some reason I remember exactly the tree mushroom, which was used as a stand for crafts. I decided to do the same.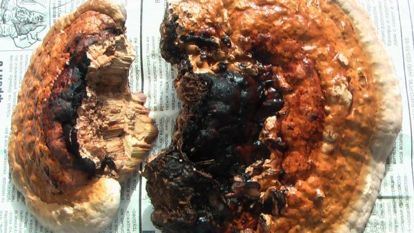 In the forest, I tore a few things, then washed them thoroughly at home and dried them. After that, in the largest she made a hole with a knife and put in a colorful wand, which later served as an excellent roost for the owl.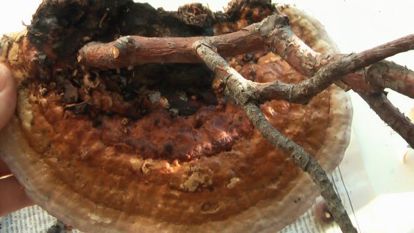 In addition to natural materials, we used clay and super glue. When the clay did not cope with the function of gluing, glue came to the rescue – he coped with this task perfectly well.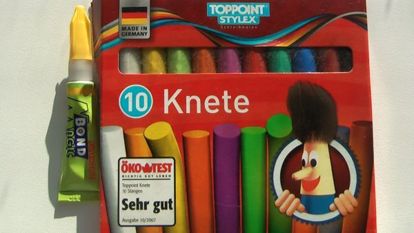 So, the owl turned out to be quite simple: but I was lucky – the snag was perfect, I just put the cone between the twigs, glue fell from the back side and fixed it. Paws, eyes and ears made of plasticine, and the nose of a piece of leaf.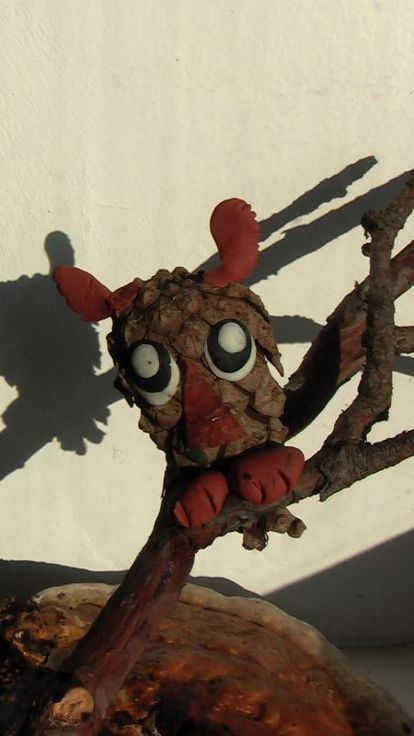 What can get out of chestnut? Of course hedgehog! The husband cut it in half, took out the chestnut itself, leaving the shell. On the prickles, we strung a hedgehog's lunch – rowan, wild apples, and of course a leaflet for beauty.
They cut out a hole for the head and adapted a long lump – the head. Added eyes – voila, a charming spiny animal is ready!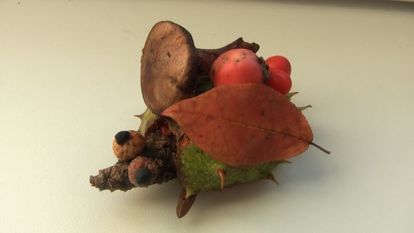 The fox became a work of art … The husband made it from a long fir cone, as well as two small ones that he used for his head: he picked open a lush open cone and stuck a small narrow one inside.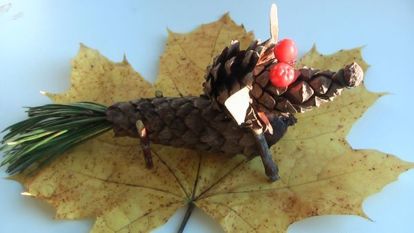 Eyes made from pocks, and the tail from a sprig of pine. It is a pity that only we did not take the dried yellow sprig, so the tail would have turned out even more natural! The stick legs glued with the same super glue. By the way, one moment – wet wet cones, drying up, open up – so keep this in mind when mastering crafts.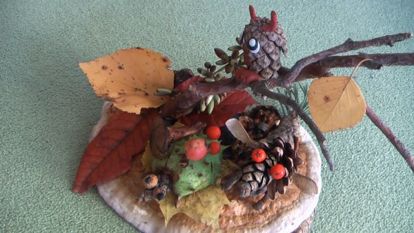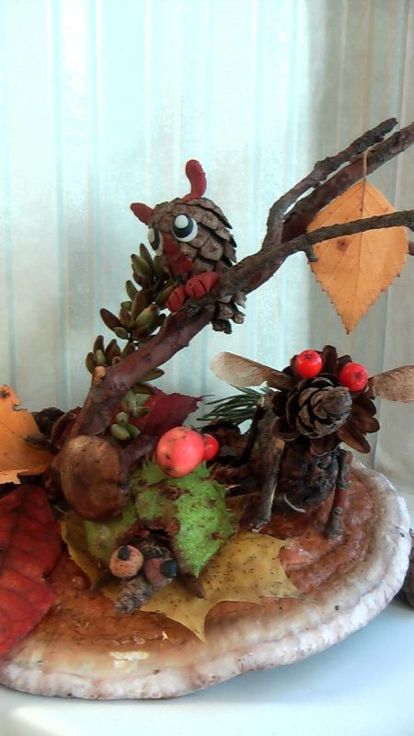 When all of our figures were ready, we placed them on a substrate of wood fungus, and to prevent it from swinging, we glued a fir cone from below. Decorated with leaves, twigs and other attributes! The kids were delighted! My daughter took this crafts into the kindergarten, and at home we made another one – only the children had already tried, and we only helped them a little!