Beautiful fancy dolls – which children do not like to play with them? But before the appearance of my daughter, I couldn't imagine that these were not just toys, but a real litmus test of family relationships and even an effective lever of influence on the child's psyche, the perception of the adult world and the influence on the child's behavior.
Imitation of adults
I once read about the hidden content of games with dolls long ago, when my baby, by virtue of age, they were not interested yet, but the information firmly settled that the contact between the baby and the doll could tell a lot.
Firstly, about what really prevails in the behavior of the mother in relation to the child: caring, moralizing, weasel, irritation, and so on. And indeed: playing with a doll, the child copies the behavior of adults. And if he spends most of his time with his mother, it will be a reflection of her behavior.
And secondly, games with dolls will give all the priorities of the importance of the baby, his main needs.
It is terribly interesting to watch her two-year-old Annushka, who is already playing with dolls. It was pleasant to note that she expresses her love for them with multiple kisses (she does not even kiss me like her dolls)!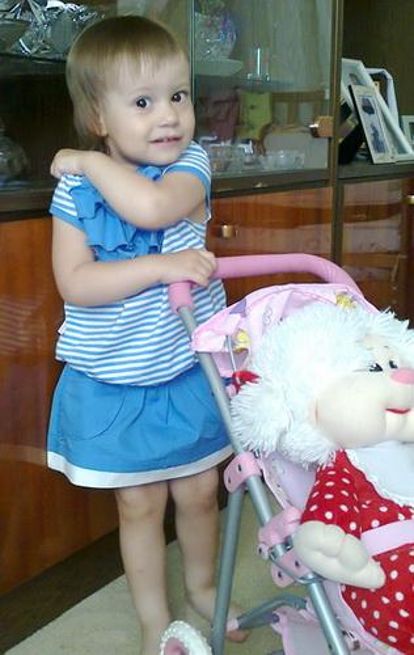 Another bright feature of her games is that she says that the doll should be given a sisyu – it's all because it's important for her (we still haven't given up to her mother's breast and have a great affection for her, it should be discussed separately ).
I see how she feeds and waters her dolls, puts her to sleep, sits on a pot, but I don't notice that she plays with them. One of two things: either it's still too early to expect it, because the role-playing games will start a little bit later, or I don't spend enough time with her just in games and entertainment.
Identification of the doll with itself
Yes, and psychologists speak about such an interesting phenomenon regarding dolls. That is, the baby can be on your favorite doll, want to be like her. That is why sometimes it turns out to feed him only in company with a toy.
I also felt this effect on the example of my girl. I saw once that the grandfather intervened during the game with the doll and showed how for some fictitious misbehavior the doll receives a pope ata-ta-ta. Annie does not know yet what it is, because we still do without this method of punishment.
In the near future I observe: my child has described himself, comes to me and, slapping himself on the pope, says: aya! Having found no support for this phenomenon, it did not stick with us, but the fact remains: the feedback of the game with the doll exists.