A lot of parents at least once in the conversation mention the aggressiveness of their child. Yes, almost everything. I think you are familiar with situations when a child starts screaming and blushing, demanding something, or breaking surrounding objects if you have not fulfilled his request.
The question immediately arises: Where did this aggressiveness come from? Nobody taught him that. But at an early age, I think you should not worry much. Since In many cases, children express their emotions in this way, they simply cannot do otherwise.
How does aggression manifest itself?
1) Mimic manifestations
Very often we notice this when a person experiences negative emotions. Whether a child or an adult. With the manifestation of aggression, the facial muscles (facial expressions) are actively working. Therefore, there is such a common expression in adults – a person twisted from anger. And in children, there are even more emotions on the face, they can blush, squint eyes, purse their lips.
Behavior can also be different. It all depends on the nature of the person. One can save all negative emotions in oneself, and then a week later, at the slightest irritation, throw out all the anger towards others. But this, as a rule, concerns adults and older children. Kids can not long restrain their emotions.
Some children can fight, for example, if they are not given a toy, while others clench their fists and step aside. But it is better not to save aggression in yourself, but to give it a way out. It is important for parents to notice signs of aggressiveness in their child. After all, if you notice in advance, you can avoid them. Let's say a fight to try to replace with words, or rather, the ability to negotiate.
Often one person tries to hurt the other with a word. Adults, knowing each other's weak points, hit them. And in children it is expressed in bad or insulting words. For example, I do not love you or I will knock you now.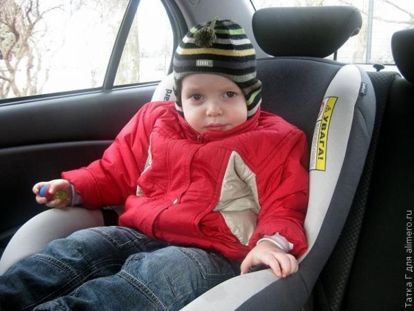 Why does aggression arise?
I want to consider one situation. Suppose mom prepares to eat and there is flour on the table. The child takes it and tries to turn it over. Mom makes a comment, saying, take something else, not flour. The child does not respond. She speaks a second time, the reaction is zero, the third time – already raises her voice, and by 5-7 she can hit the pope.
All moms in this situation will react differently. One will strike, the other will scream, the third will put in a corner, the fourth will suppress its irritation and go away to clean itself, and the fifth will try to explain and tell about the consequences.
I try to tell and explain, but sometimes I can do it as in other examples. But it seems to me the worst thing is to accumulate irritation. What is the result?
The child climbs, sprinkles the flour and begins to mess around in it, and the mother at this time boils. And when the boiling point comes, mother breaks down to cry, and the child does not expect it, before that mother was kind and calm. So let's get out of emotions, not only positive, but also negative.
The main causes of aggression in children
1) Mom's indifference or if she constantly criticizes the child.
2) If mother is indifferent to the manifestation of aggression towards other people. For example, if her baby in the yard constantly resolves conflicts with his fists, while the mother does not make any comments or considers his behavior to be correct.
3) If a child is humiliated or punished too severely, then he, too, becomes aggressive.
Aggression occurs in a society or environment in which it communicates. There are, of course, diseases of the nervous system that are associated with the manifestation of excessive anger. But most often the child sees it at home or on the street.
He will not always be able to control his emotions, because even in adults it does not work. Explain to the child that he is not angry at you, but the situation that has occurred. Those. no need to say, Masha is good, because she does not fight, and Vanya is bad. It is not necessary for the child to be postponed in the subconscious that someone is better and someone is worse.
And yet, if there are bans in your home, then they should be on the part of all family members. Suppose mom didn't allow watching a cartoon, then dad should also do it. So that it does not happen that one is good and the other is bad. If so, the child will be easier to manipulate you, and he will know that his aggression is working.
And, in general, for me, my child is the best. And he knows about it. Do not forget to say it to kids, because they are the most precious thing you have.